Partners
We have supported a wide range of organisations on developing and delivering their growth agenda.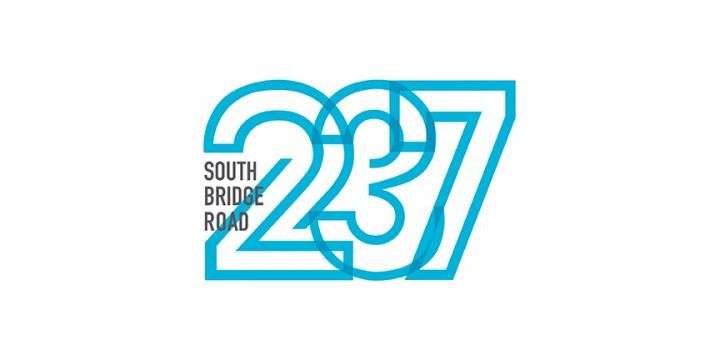 237 Singapore
237 is a space with a unique open innovation culture where members of the community are able to network and share their ideas in an effort to create greater solutions. Right in the heart of Chinatown, our space consists of two floors with a café on the ground floor that serves freshly roasted coffee as well as healthy food from Simply Eden, and an upper level that is a more conducive area for working.
237 provided the venue for the Future of Loyalty event in Singapore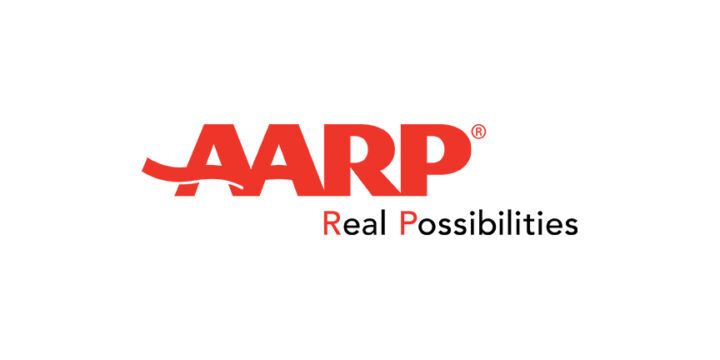 AARP
AARP is a non-profit, nonpartisan organization, with a membership of more than 37 million, that helps people turn their goals and dreams into real possibilities, strengthens communities and fights for the issues that matter most to families such as healthcare, employment security and retirement planning. It advocates for consumers in the marketplace by selecting products and services of high quality and value to carry the AARP name as well as helping its members obtain discounts on a wide range of products, travel, and services.
AARP hosted the Washington DC Future of Ageing discussions.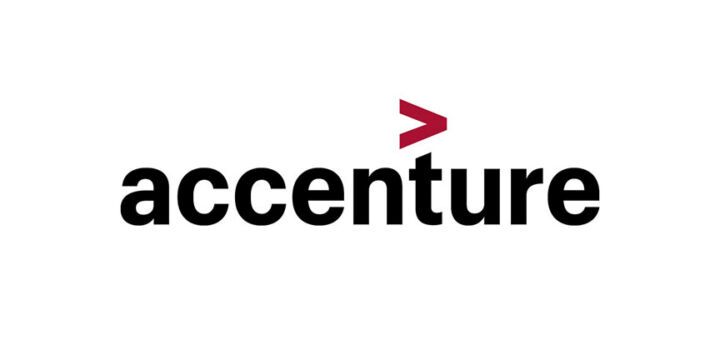 Accenture
Accenture is a leading global professional services company providing a range of strategy, consulting, digital, technology and operations services and solutions. The company partners with 75% of the Future Global 500, driving innovation to improve the way the world works and lives.
Accenture is hosting the Oslo, Singapore and London Future of Patient Data discussions.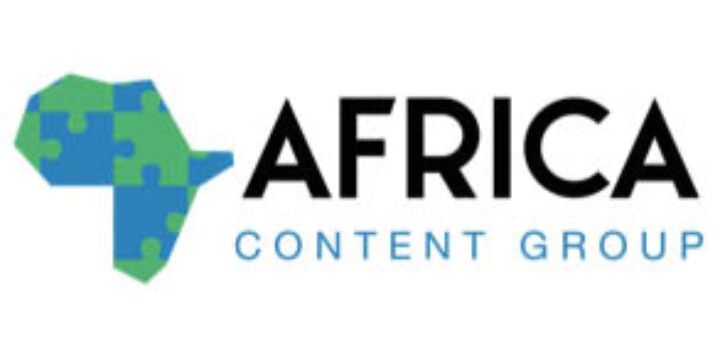 Africa Contents Group
Africa Contents Group is an Internet media company and Brand content agency that specializes in digital content marketing and social network management.
Africa Content Group is a partner for our Ivory Coast Future Value of Data event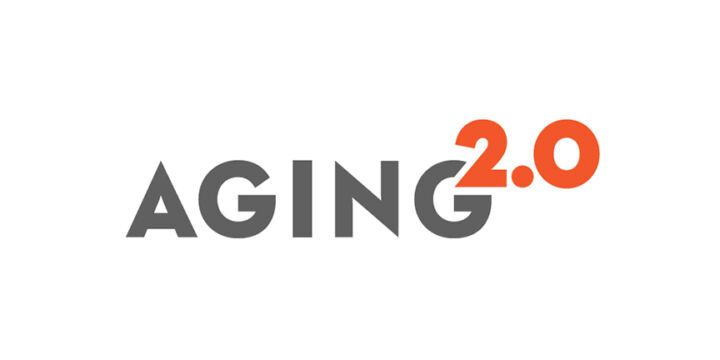 Aging2.0
Aging2.0 is a global organization on a mission to accelerate innovation to improve the lives of older adults around the world. Aging2.0 connects, educates and supports innovators through regular events, the CoverAGE newsletter and the Academy. Over the past 2 years, Aging2.0 has hosted 85 events in 22 cities across 9 countries, cultivating a robust ecosystem of innovators including entrepreneurs, technologists, designers, investors, long-term care providers and seniors themselves. Aging2.0 is part of the Generator Ventures portfolio.
Aging2.0 co-hosted the global Future of Ageing discussions.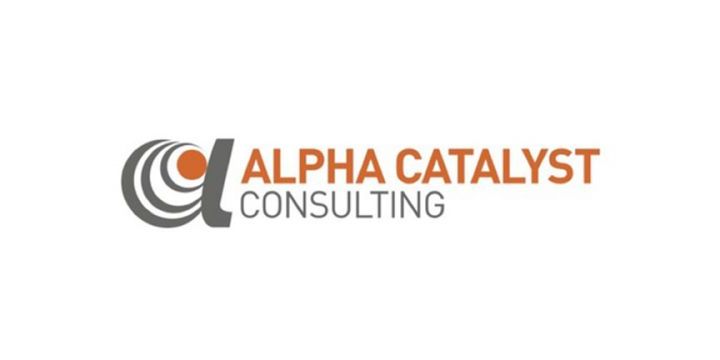 Alpha Catalyst
Alpha Catalyst Consulting helps organisations create transformation and innovation strategies to adapt to change in any business environment and trends. We focus on creating the right mind-set, capabilities and culture to transform, innovate, and build critical processes that support an environment of sustainable innovation.
Alpha Catalyst has hosted the Kuala Lumpur Future of Company and Future of Philanthropy discussions.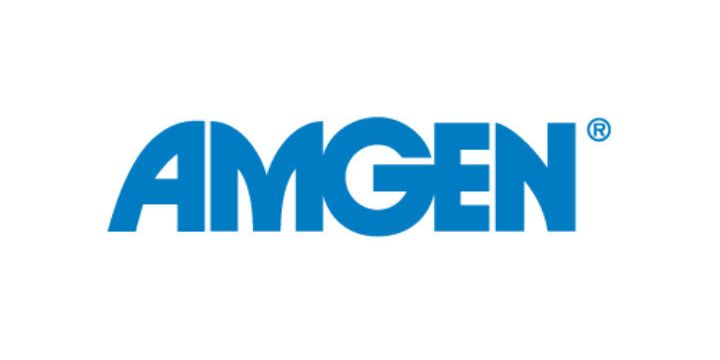 Amgen
Amgen is committed to unlocking the potential of biology for patients suffering from serious illnesses by discovering, developing, manufacturing and delivering innovative human therapeutics. This approach begins by using tools like advanced human genetics to unravel the complexities of disease and understand the fundamentals of human biology.
Amgen focuses on areas of high unmet medical need and leverages its expertise to strive for solutions that improve health outcomes and dramatically improve people's lives. A biotechnology pioneer since 1980, Amgen has grown to be one of the world's leading independent biotechnology companies, has reached millions of patients around the world and is developing a pipeline of medicines with breakaway potential. Follow us on www.twitter.com/amgen
Amgen is supporting the US Future of Patient Data events.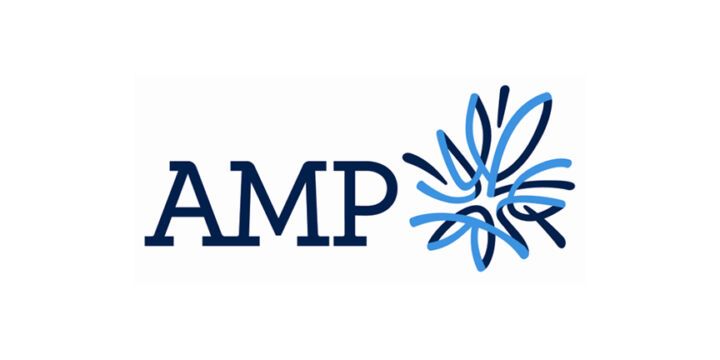 AMP
AMP was founded on a simple yet bold idea – that every individual should have the power and ability to control his or her life. For more than 160 years, it has dedicated itself to making this possible. And while it has grown and changed over the decades, one thing has remained the same – its unwavering sense of purpose to help people own their tomorrow. Today it is a leading specialist wealth management company in Australia and New Zealand, helping more than four million customers
AMP hosted the Sydney Future of Ageing discussion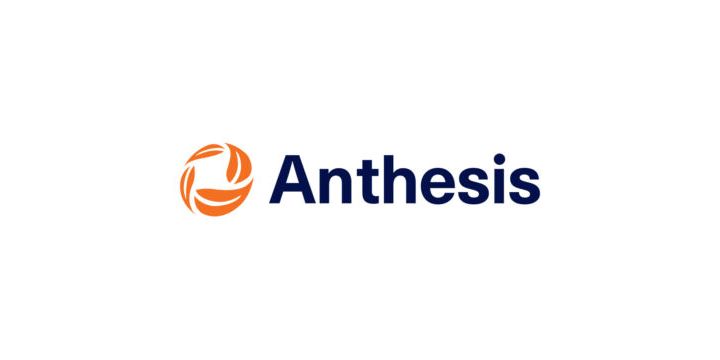 Anthesis
Anthesis is a specialist global environmental and social sustainability consultancy founded on the belief that commercial success and sustainability go hand in hand. It brings together pioneering "thinkers and doers" from across continents, to offer a unique combination of commercial relevance, technical depth and global reach. Its approach is based on commercial relevance, technical depth and experience, and a specialist and global service. Wherever you are on your journey towards sustainability, it provides passionate, creative and committed teams who proudly offer exceptional client care.​​ ​
Anthesis hosted the Future of Resources discussion in London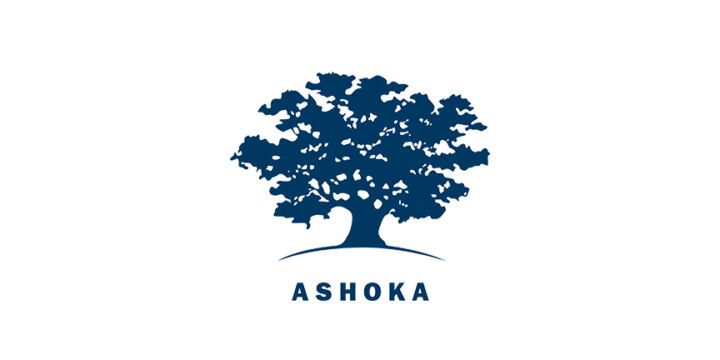 Ashoka
Ashoka is the largest network of social entrepreneurs worldwide, with nearly 3,000 Ashoka Fellows in 70 countries putting their system changing ideas into practice on a global scale. Founded by Bill Drayton in 1980, Ashoka has provided start-up financing, professional support services, and connections to a global network across the business and social sectors, and a platform for people dedicated to changing the world. Ashoka launched the field of social entrepreneurship and has activated multi-sector partners across the world who increasingly look to entrepreneurial talent and new ideas to solve social problems.​
Ashoka hosted the Future of Health discussion in Bengaluru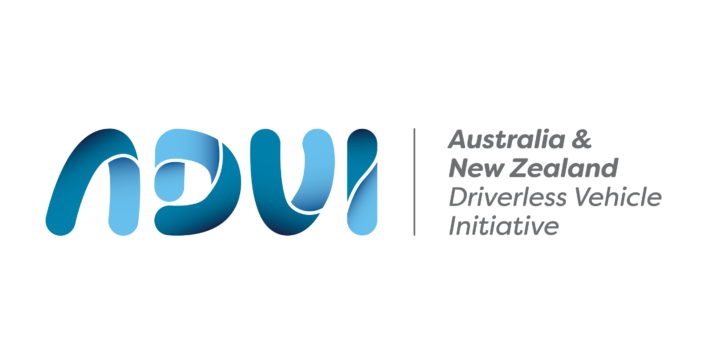 Australia & New Zealand driverless vehicle initiative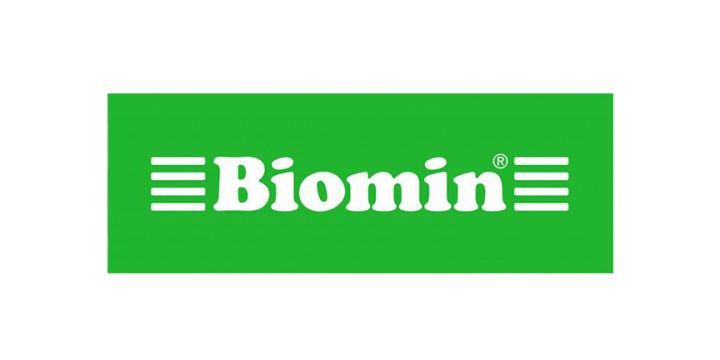 Biomin
Biomin a leader in animal nutrition and health, develops and produces feed additives, premixes and services for the improvement of animal performance, in an economically viable way. Its products cover solutions for mycotoxin risk management, holistic approaches towards promoting growth naturally as well as specific solutions that address dietary requirements for swine, poultry, dairy and beef cattle as well as aquaculture. Biomin is part of the Erber group of companies that focus on improving the efficacy, quality and safety of food and feed products in a healthy and sustainable way.
Biomin hosted the Future of Food discussions in Singapore and Austria.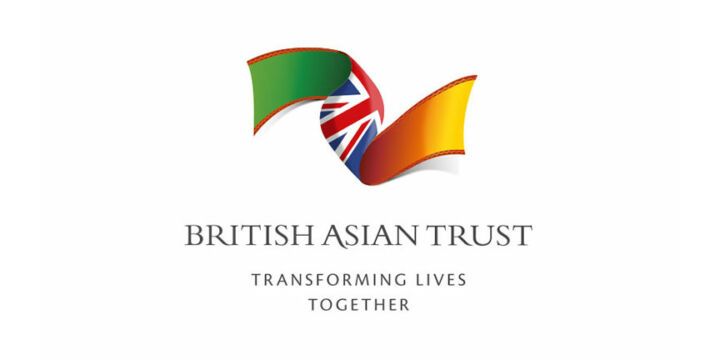 British Asian Trust
The British Asian Trust was founded in 2007 by HRH The Prince of Wales to tackle widespread poverty and hardship in South Asia. He engaged with the entrepreneurs of the British Asian diaspora, linking them with social entrepreneurs and grassroots interventions in the region.
The British Asian Trust hosted a London Future of Philanthropy discussion.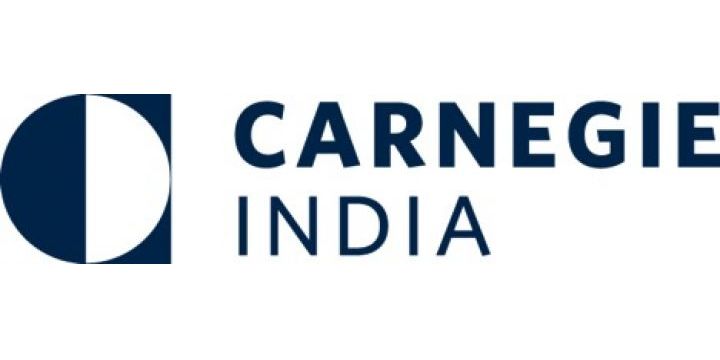 Carnegie India
Carnegie India, the sixth international center of the Carnegie Endowment for International Peace, opened in April 2016 in New Delhi. As with Carnegie's centers in Beijing, Beirut, Brussels, Moscow, and Washington, Carnegie India is staffed and led by local experts who collaborate extensively with colleagues around the world. Its focus includes the political economy of reform in India, foreign and security policy, and the role of innovation and technology in India's internal transformation and international relations.
Carnegie India is our partner for the India Future Value of Data events.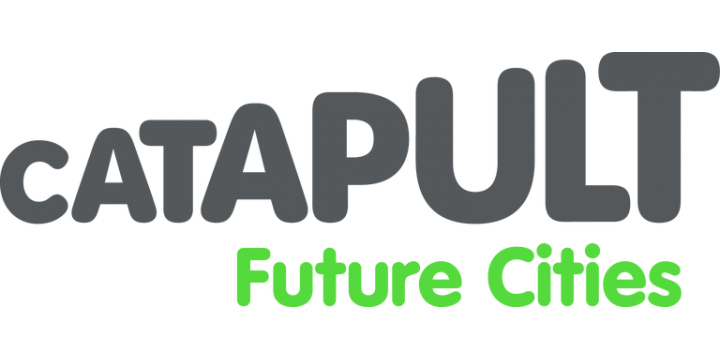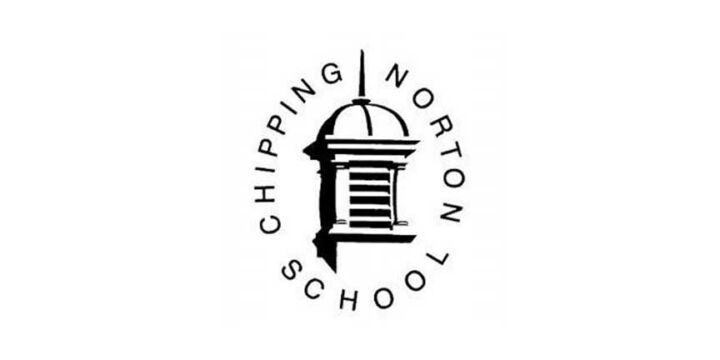 Chipping Norton
Chipping Norton School is a popular 11-18 rural comprehensive located in the attractive Cotswold market town of Chipping Norton. It has over 1000 students, 250 of them in the sixth form. The school has excellent facilities that enable them to very effectively meet the learning needs of young people. Chipping Norton School is proud to deliver high quality education in a twenty first century environment.
Chipping Norton School hosted a general Future Agenda discussion with some of its senior students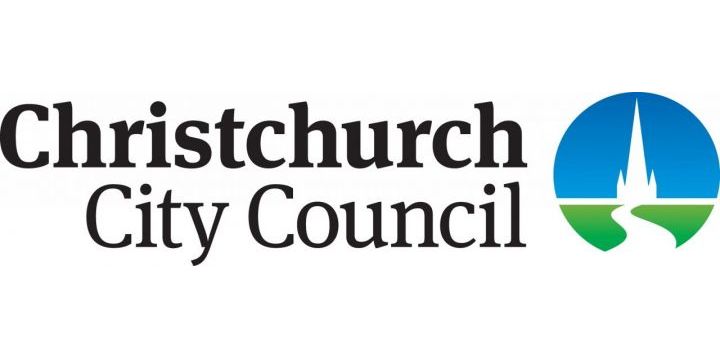 Christchurch City Council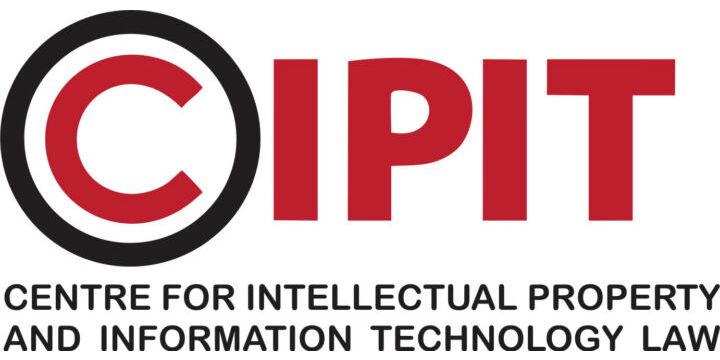 CIPIT
The Centre for Intellectual Property and Information Technology Law (CIPIT) is a centre at the Strathmore Law School that was launched in 2012. The scope of work includes evidence-based research and training in intellectual property, information technology law, and policy.
CIPIT is a partner for our Kenya Future Value of Data event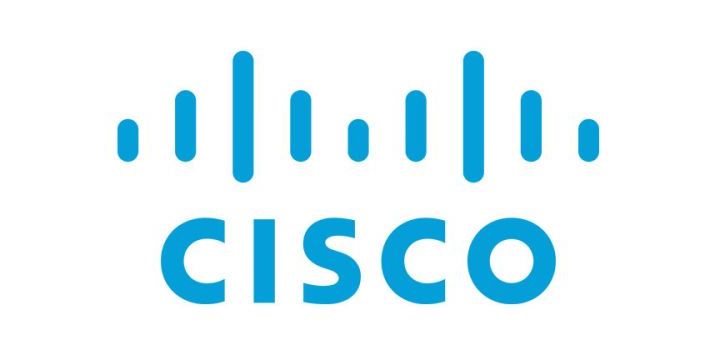 Cisco
Cisco is the worldwide leader in IT that helps companies seize the opportunities of tomorrow by proving that amazing things can happen when you connect the previously unconnected. At Cisco customers come first and an integral part of our DNA is creating long-lasting customer partnerships and working with them to identify their needs and provide solutions that support their success.
Cisco is co-hosting the Toronto Future of Patient Data discussion.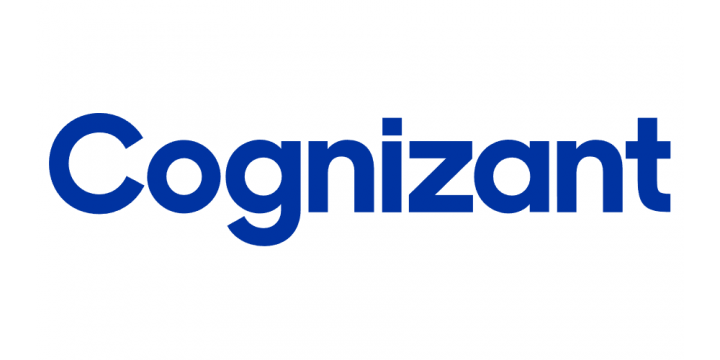 Cognizant
Cognizant (NASDAQ-100: CTSH) is one of the world's leading professional services companies, transforming clients' business, operating and technology models for the digital era. Our unique industry-based, consultative approach helps clients envision, build and run more innovative and efficient businesses. Headquartered in the U.S., Cognizant is ranked 205 on the Fortune 500 and is consistently listed among the most admired companies in the world.
Cognizant is hosting the Frankfurt Future of Patient Data discussion.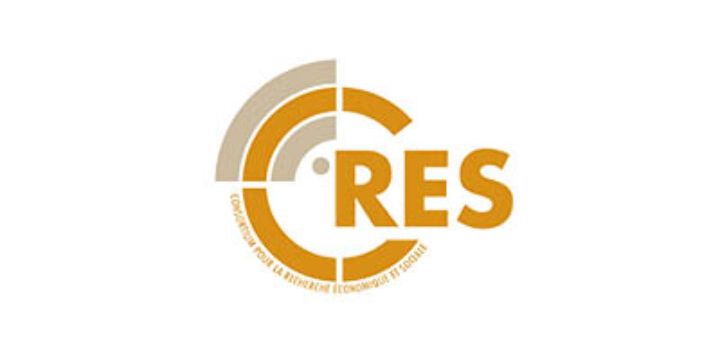 CRES
Consortium Pour La Recherche Economique Et Sociale is a research center created in 2004 by a group of teacher-researchers from various disciplines (Economics, Law, Quantitative Techniques, Sociology) of the Cheikh Anta Diop University of Dakar (UCAD)
CRES is the partner for the Future Value of Data events in Senegal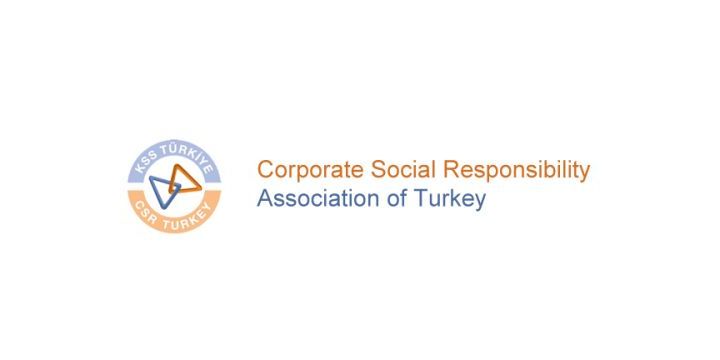 CSR Turkey
Corporate Social Responsibility Association of Turkey (CSR Turkey) is an independent NGO formed in 2005 by the efforts from academics, businesses and other civil society organisations. CSR Turkey aims to promote CSR notion within international standards in Turkey and to increase CSR awareness that already exists with foundations, associations and guild culture in Turkey. CSR Turkey operates with an approach based on sustainable progress, corporate governance, public-civil society & private sector partnership.
CSR Turkey hosted Future of Education discussion in Istanbul.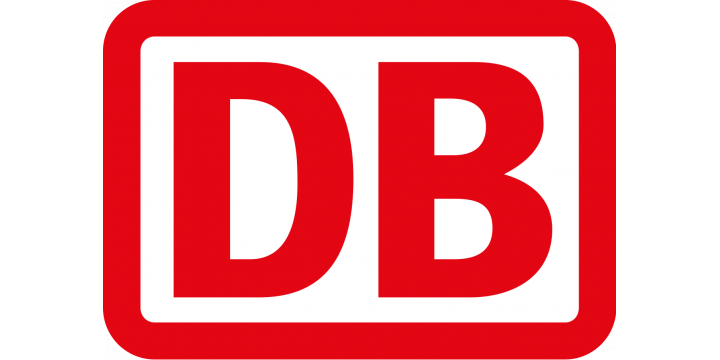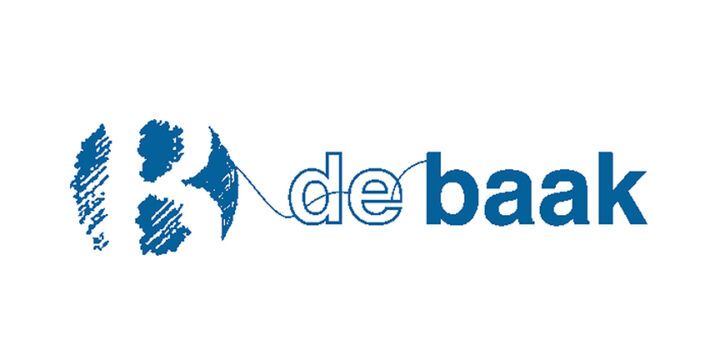 De Baak
De Baak is a training and knowledge institute in the field of leadership and entrepreneurship. It focuses on the 'Human Side of Enterprise' – on the development and effectiveness of people in organisations. At De Baak learning means: discovering unexpected talents, identifying surprising opportunities and combining intelligence with creativity. De Baak develops open and custom programs in Dutch and English, supports sustainable business practices and contributes to many social learning and development projects. De Baak is affiliated with the Confederation of Netherlands Industry and Employers, the VNO-NCW.
De Baak hosted the Future of Learning discussion in the Netherlands.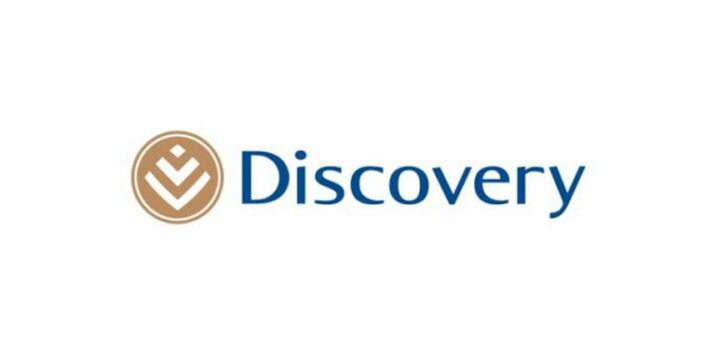 Discovery Health
Discovery is a shared value insurance company whose purpose and ambition are achieved through a pioneering business model that incentivises people to be healthier, and enhances and protects their lives. Discovery Health is the leading medical scheme administrator in South Africa, providing administration and managed care services to over 3.3 million beneficiaries. The business has a market share of over 40% in the overall medical scheme market in South Africa.
Discovery Health hosted the Johannesburg Future of Patient Data discussion.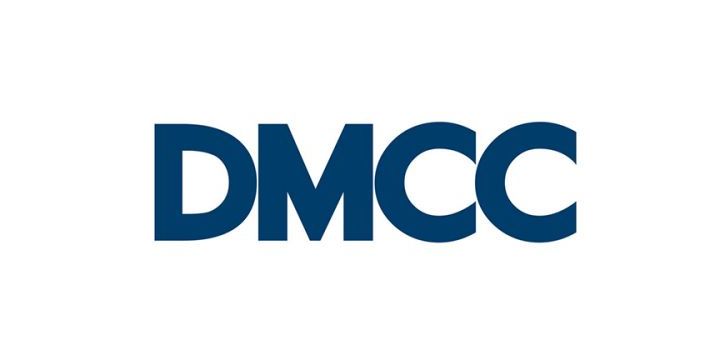 DMCC
DMCC is a government entity established in 2002 to enhance commodity trade flows through Dubai. It does this by regulating, promoting and facilitating trade across a range of commodities including gold, diamonds, pearls, precious metals and tea. It is constantly innovating and evolving to ensure it provides precisely what the global commodities trade needs today and far into the future. Major multinational companies, SMEs and start-ups have made DMCC Free Zone their home, in turn making it the largest and fastest growing Free Zone in the UAE with more than 10,000 companies benefiting from its infrastructure, facilities and services.
DMCC hosted the global Future of Trade discussions and the Dubai Future Value of Data workshop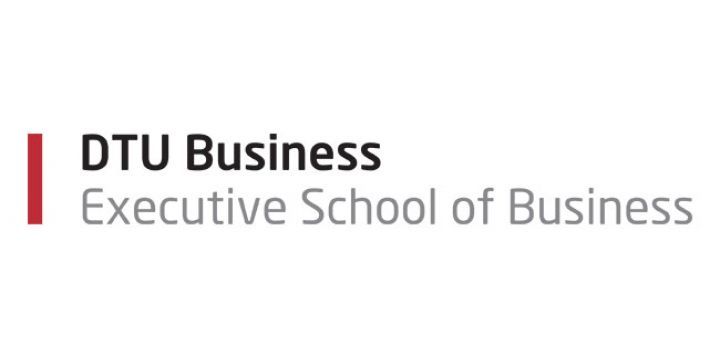 DTU Executive School of Business
DTU Executive School of Business provides lifelong learning and executive education for organizations and individuals to better navigate and create growth in a complex and changing world.
DTU Executive School of Business is hosting the Copenhagen Future of Patient Data and Future Value of Data discussions.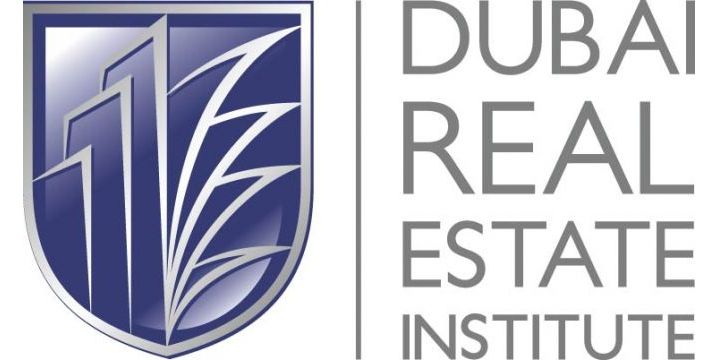 Dubai Real Estate Institute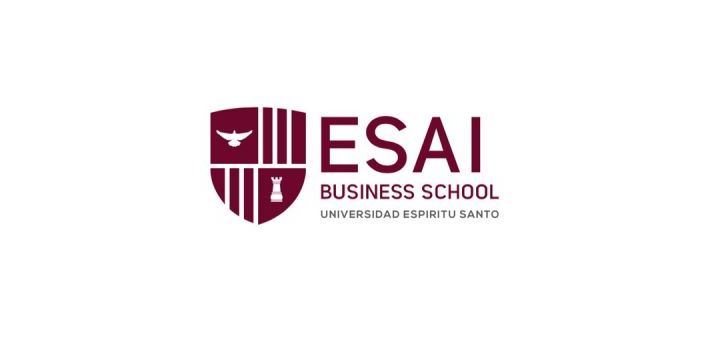 ESAI Business School
ESAI Business School is part of Universidad de Especialidades Espíritu Santo (UEES) – a non-profit private university located in Guayaquil in Ecuador. The ESAI Business School aims to develop entrepreneurial leaders with a solid integral formation, capable of generating change in their organizations contributing to the improvement of business management with social responsibility that allows them to compete in a global and multicultural environment contributing to the welfare of society.
ESAI Business School is the 2016 future of cities event host in Ecuador.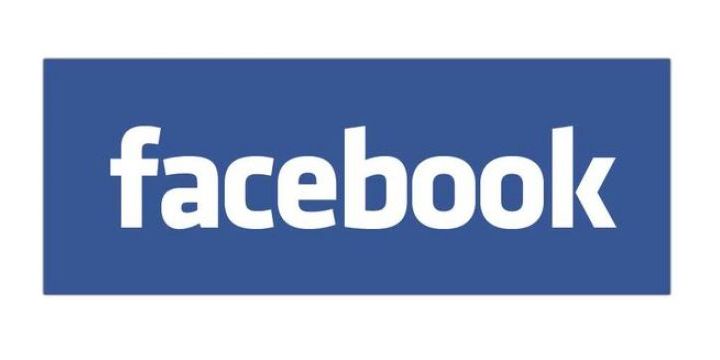 Facebook
Founded in 2004, Facebook's mission is to give people the power to build community and bring the world closer together.
Facebook is supporting the 2018 Future Value of Data project in multiple locations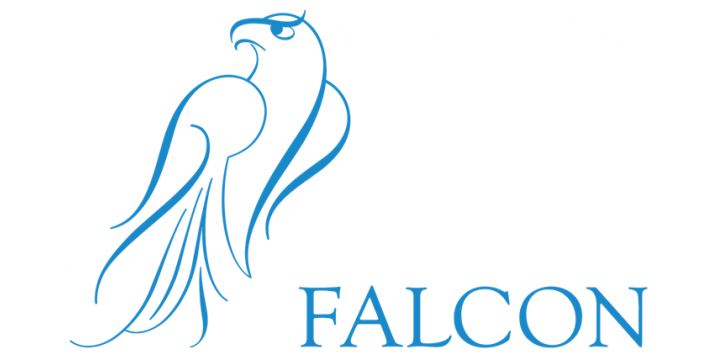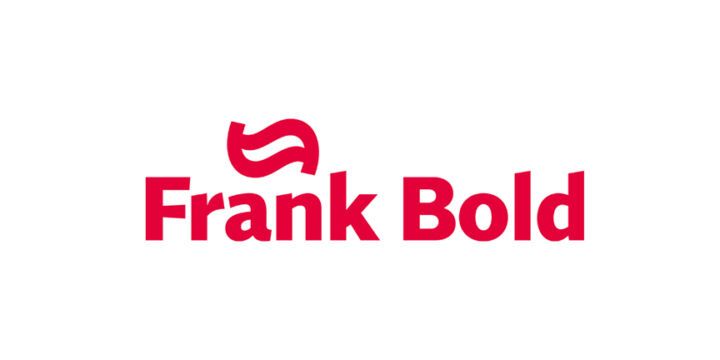 Frank Bold
Frank Bold is a purpose-driven law firm using the power of business and non-profit approaches to solve social and environmental problems. Headquartered in the Czech republic, it launched the Purpose of the Corporation Project with the aim of creating a safe and apolitical platform for developing a coherent vision for a new paradigm of corporate governance that will be more beneficial for society.
Frank Bold hosted the global Future of the Company discussions.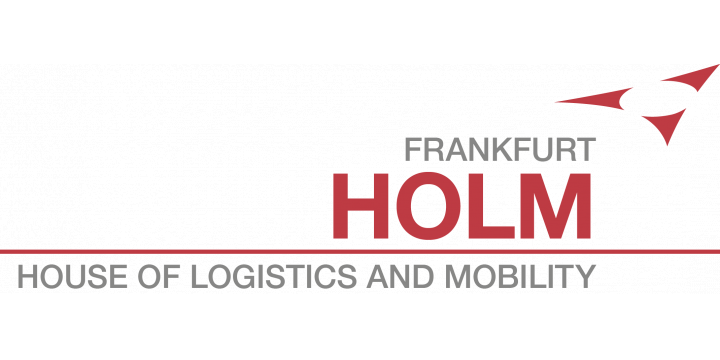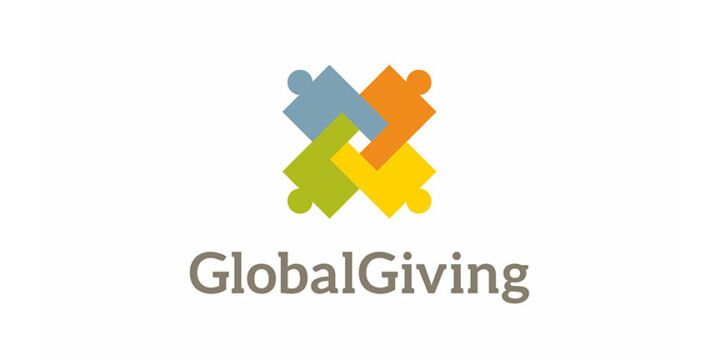 Global Giving
GlobalGiving is the largest global crowdfunding community connecting non-profits, donors, and companies in nearly every country. We help non-profits from Afghanistan to Zimbabwe (and hundreds of places in between) access the tools, training, and support they need to be more effective and make our world a better place.
Global Giving co-hosted the Washington DC Future of Philanthropy discussion.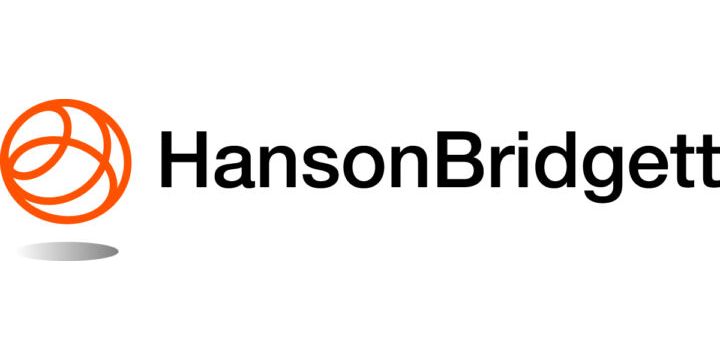 Hanson Bridgett
Hanson Bridgett is a California law firm with more than 160 attorneys in offices in San Francisco, Sacramento, the North Bay, the East Bay and Los Angeles. Serving clients since 1958, we are well known in Northern California and have earned a national reputation in many of our practice areas. Our diverse client list includes large national and global companies as well as many governmental entities, regional businesses and individuals. While our offices are located throughout California, our attorneys frequently work on matters that cross domestic and international borders. We are a certified B Corp and are socially responsible members of our communities. Our firm is driven by a commitment to diversity, charitable giving, pro bono legal work and hands-on service.
Hanson Bridgett is supporting the San Francisco Future of Patient Data event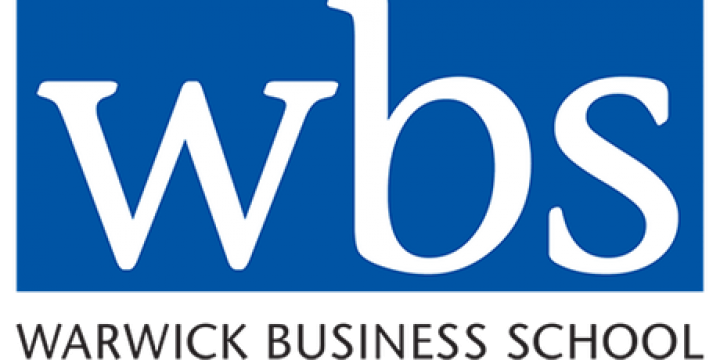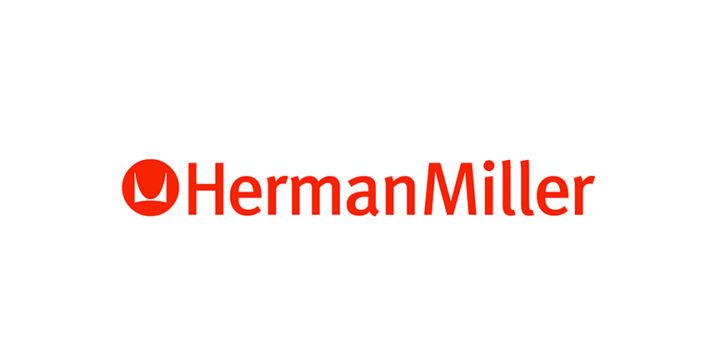 Herman Miller
Herman Miller's inspiring designs, inventive technologies and strategic services help people do great things and organizations to perform at their best. A past recipient of the Smithsonian Institution's Cooper-Hewitt National Design Award, Herman Miller designs can be found in the permanent collections of museums worldwide. Innovative business practices and a commitment to social responsibility have also helped establish Herman Miller as a recognized global leader.
Herman Miller hosted the UK and US Future of Work discussions and numerous events in Dubai.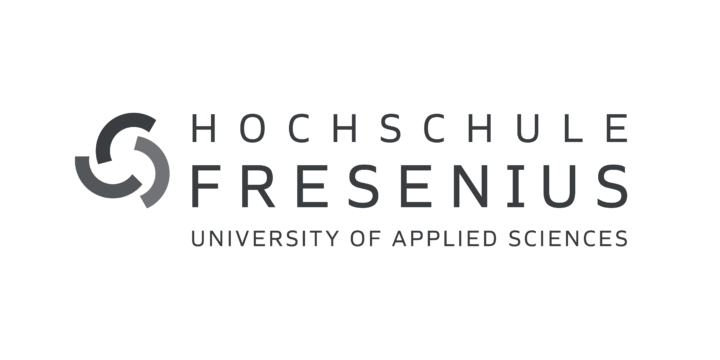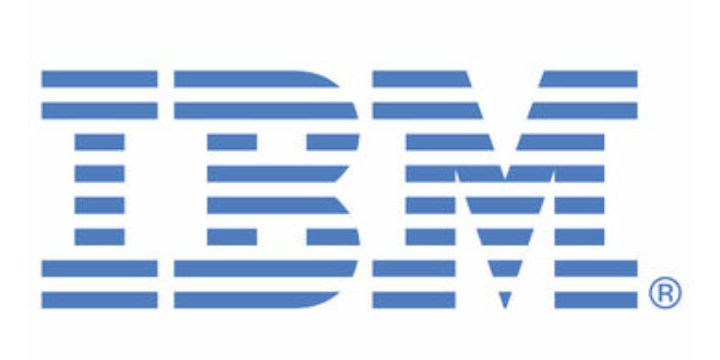 IBM
IBM is a global cloud platform and cognitive solutions company, which has continually evolved over the past century to remain at the forefront of technological innovation.
IBM hosted the Johannesburg Future Value of Data event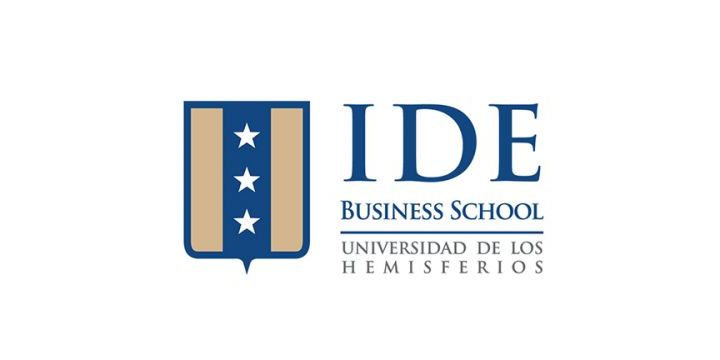 IDE Business School
IDE Business School is based in Guayaquil and Quito in Ecuador. Its main objective is to provide entrepreneurs and executives a new strategic vision and effective decision-making skills, with a humanistic scope of the business. IDE has set for itself the goal of being a point of reference in business management both in Ecuador and in Latin America, basing its strengths in academic training of faculty, research and excellence in teaching.
IDE Business School hosted two events in Quito.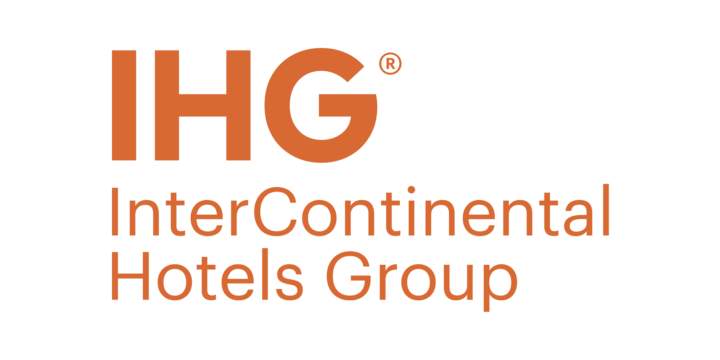 IHG
IHG (InterContinental Hotels Group), one of the world's leading hotel companies, has a broad portfolio of nine hotel brands, including InterContinental Hotels & Resorts, Hotel Indigo, Crowne Plaza Hotels & Resorts, Holiday Inn Hotels & Resorts, Holiday Inn Express, Staybridge Suites, Candlewood Suites, EVEN Hotels and HUALUXE Hotels and Resorts.
IHG franchises, leases, manages or owns over 4,700 hotels and 697,000 guest rooms in nearly 100 countries, with almost 1,200 hotels in its development pipeline.
IHG is focused on innovation and uses consumer insights to strengthen its existing brands, and to inform the launch of new brands (HUALUXE Hotels and Resorts & EVEN Hotels) to capture more of the growing demand than its existing brands can achieve.
IHG hosted the global Future of Travel discussions.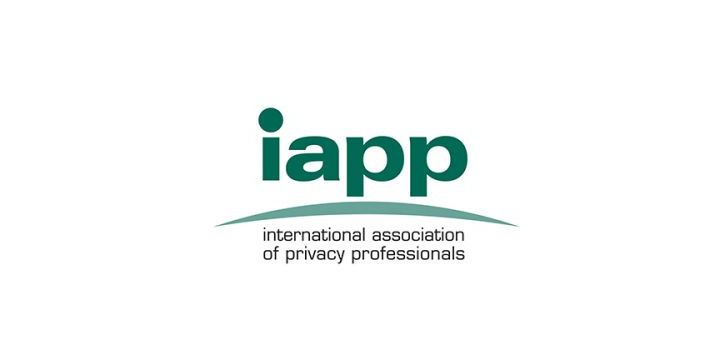 International Association of Privacy Professionals
The world's largest global information privacy community: data powers the information economy and the risks associated with it continue to skyrocket. Data breach, identity theft, loss of customer trust—these are the threats to organizations of all sizes, in all sectors, in today's marketplace. The International Association of Privacy Professionals (IAPP) is a resource for professionals who want to develop and advance their careers by helping their organizations successfully manage these risks and protect their data. In fact, it is world's largest and most comprehensive global information privacy community. The IAPP is the only place that brings together the people, tools and global information management practices you need to thrive in today's rapidly evolving information economy.
The IAPP hosted the global Future of Privacy discussions.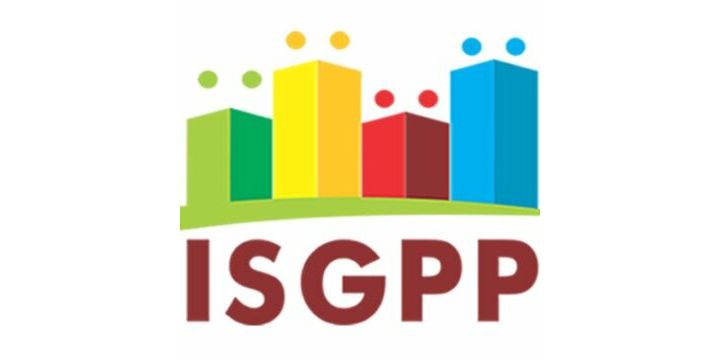 ISGPP
The Ibadan School of Government and Public Policy (ISGPP) is an independent think tank devoted to research and training on issues of public policy in Africa for transforming public bureaucracies and political arrangements to make public policy work better.
ISGPP is teh partner for our events in Nigeria on the Future Value of Data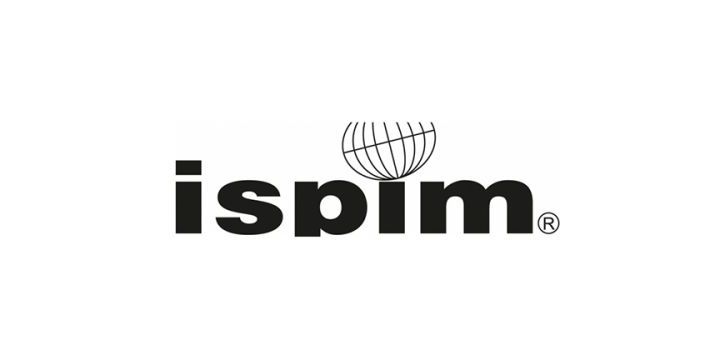 ISPIM
The International Society for Professional Innovation Management is a network of researchers, industrialists, consultants and public bodies who share an interest in innovation management. Founded in 1983 by Professor Knut Holt in Norway, ISPIM is the oldest, largest and most active innovation association in Europe. ISPIM produces scientific and educational material and events to help people understand and share thinking and experiences on how individuals, organisations and society can be better organised to create and distribute new products, services and processes to make the world a better place.
ISPIM hosted an event in Budapest focused on the future of collaboration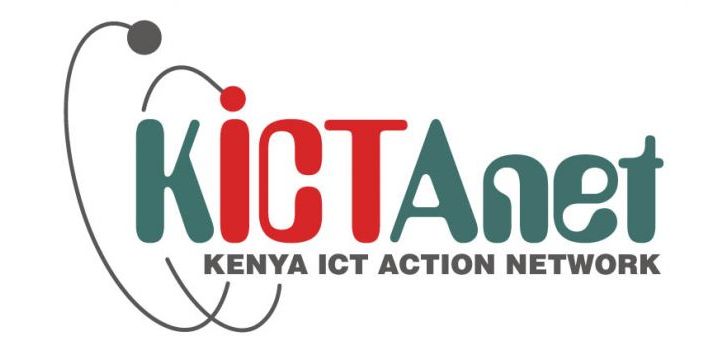 KICTANet
KICTANet is a multi-stakeholder platform for people and institutions interested and involved in ICT policy and regulation. It was was formed as part of a World Summit of Information Society (WSIS) project under catalyzing Access to ICTs in Africa (CATIA) initiative in 2003. The network aims to act as a catalyst for reform in the ICT sector in support of the national aim of ICT enabled growth and development.
KICTANet is a partner for the Keny Future Value of Data event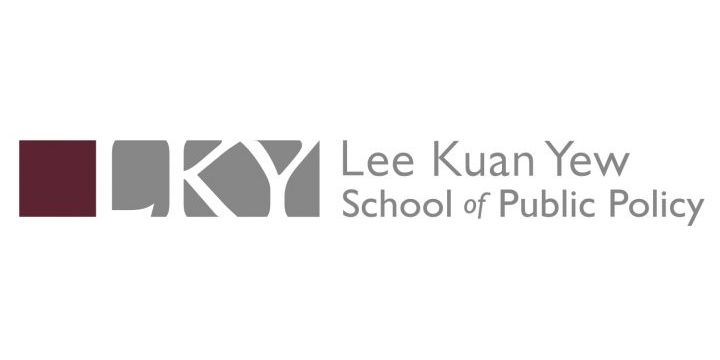 Lee Kuan Yew School of Public Policy
As a part of NUS in Singapore, the Lee Kuan Yew School of Public Policy educates and trains the next generation of Asian policy-makers and leaders.
Lee Kuan Yew School of Public Policy hosted the Singapore Future Value of Data event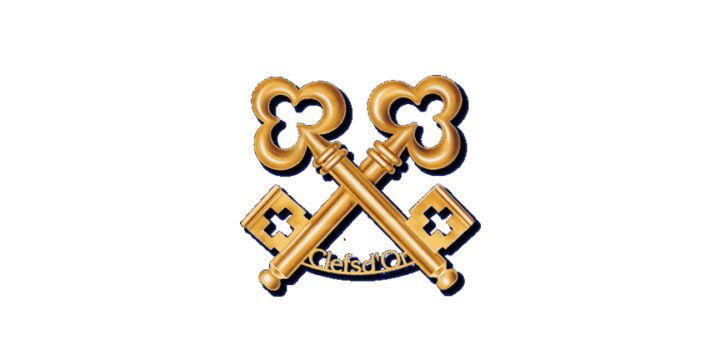 Les Clefs d'Or
Les Clefs d'Or (UICH) association is an international network of professional hotel Concierge with common interests and goals. They have their own mystique, a combination of their expertise sources of inside information, intelligence and communication. The association is non-political, non-religious and definitely not a trade union of any sort but is based on friendship between members to assist international travellers and tourists. The 62nd UICH International Congress is taking place in Mendoza, Argentina, from April 9th to the 15th 2015
Les Clefs d'Or hosted a Future of Travel event in Mendoza, Argentina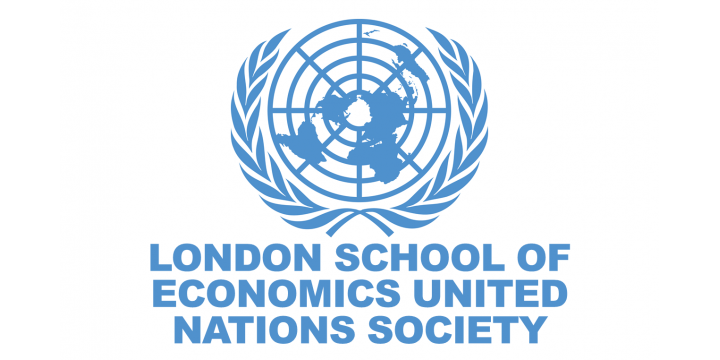 London School of Economics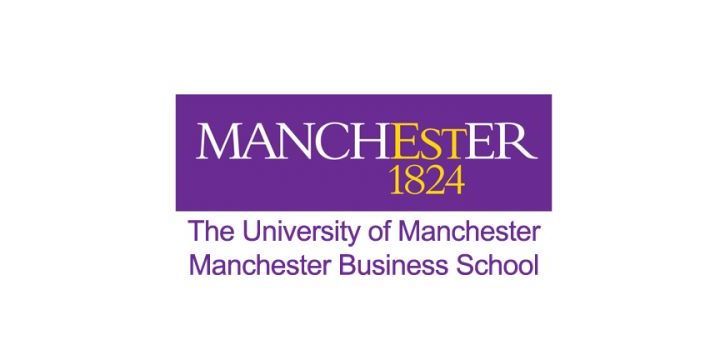 Manchester Business School
Manchester Business School is the largest campus-based business and management school in the UK. It is ranked first in the UK for business research, but world-class research alone is not enough. Its original thinking is applied for impact across business and management, government and communities. The 2015 Financial Times survey ranks its MBA 5th in the UK, 12th in Europe and 35th in the world. It has an extensive global network, with on-the-ground presence in Brazil, China, Hong Kong, Singapore, UAE and the USA. Internationalism means much more to MBU than the number of international students studying on campus. It means becoming immersed in the world of international business, understanding different cultures, and achieving a truly global perspective as part of your business education.
Manchester Business School co-hosted events in both Singapore and Shanghai.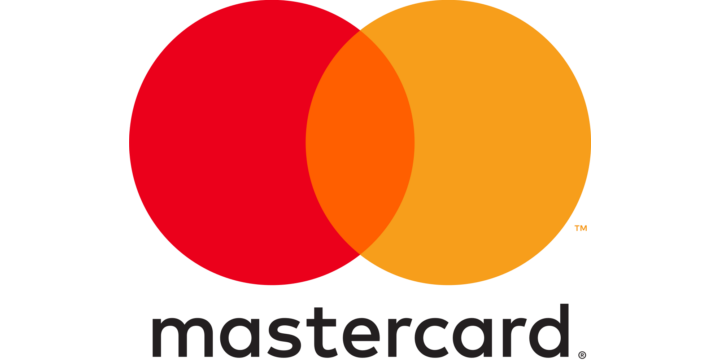 MasterCard
MasterCard is a technology company and payments industry leader. For more than four decades, it has been a driving force at the heart of commerce, making the global economy safer, more efficient, more inclusive and more transparent for all. Consumers, merchants, business partners and governments in markets around the world use MasterCard's innovative products and solutions that are designed to make life easier. MasterCard is working toward a world beyond cash.
MasterCard hosed the global Future of Payments discussions.
MBRGI
Mohammed Bin Rashid Al Maktoum Global Initiatives is a foundation that was inaugurated on 4 October 2015. It aims to improve the Arab world through humanitarian, developmental and community work. Mohammed Bin Rashid Al Maktoum Global Initiatives comprises four sectors that are essential for improving human life: combating poverty and disease, spreading knowledge, empowering communities, and entrepreneurship and innovation for the future.
MBRGI hosted the Dubai Future of Philanthropy discussion.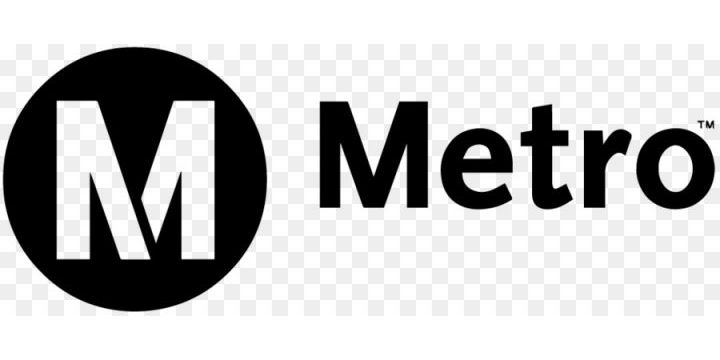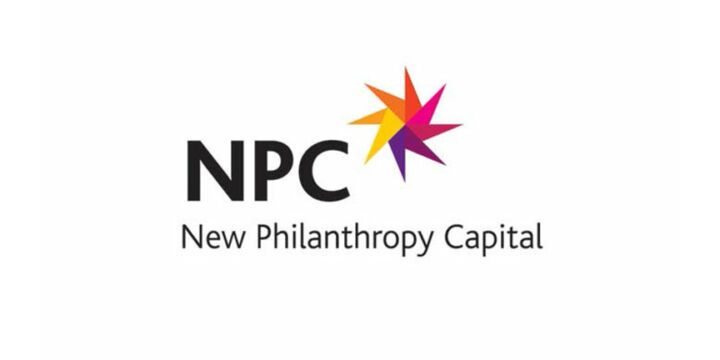 New Philanthropy Capital
NPC is a charity think tank and consultancy that occupies a unique position at the nexus between charities and funders, helping them achieve the greatest impact. This understanding of both sides of the funding equation is reflected in the variety of skills and knowledge of our people, and their backgrounds in charities and the public and private sector.
New Philanthropy Capital co-hosted a London Future of Philanthropy discussion.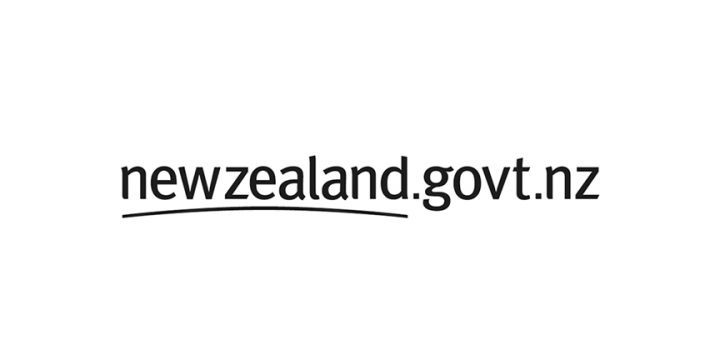 New Zealand Government
Motivated by attention to questions surrounding future investment in transport, the New Zealand Ministry of Transport has recently conducted a future-focused project where the principal consideration is addressing uncertainty of future demand in the face of a changing society. The central question of this project was defined as: "How could or should our transport system evolve in order to support personal mobility in the future?" The project's core element was a scenario planning exercise in which four plausible but divergent scenarios of possible futures were developed for the 2042 horizon.
The NZ Government hosted a discussion on the Future of Transport in Wellington.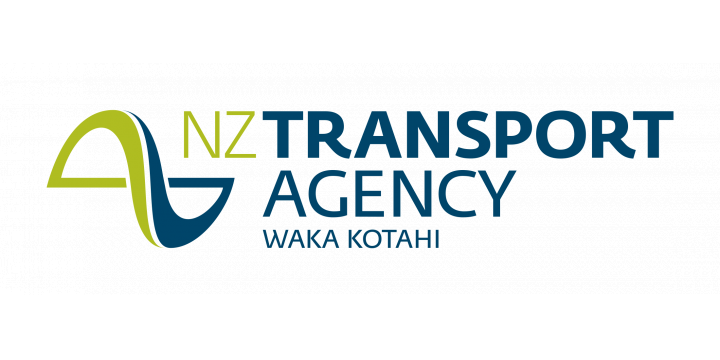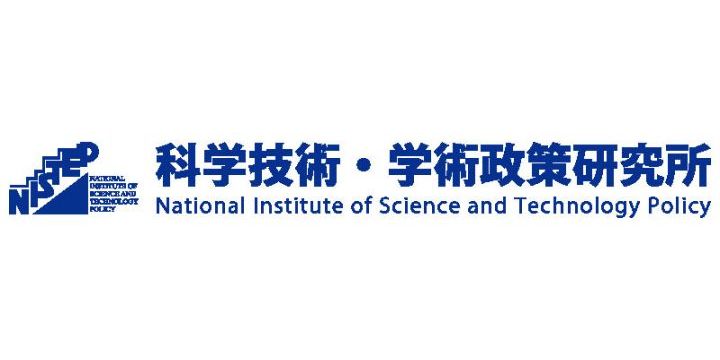 NISTEP
National Institute of Science and Technology Policy (NISTEP) is a national research institution that
was established in accordance with the National Government Organization Law under the direct
jurisdiction of the Ministry of Education, Culture, Sports, Science and Technology (MEXT) to be engaged
in the Japanese government's science and technology policy-planning process.
NISTEP co-hosted the Tokyo Future Value of Data event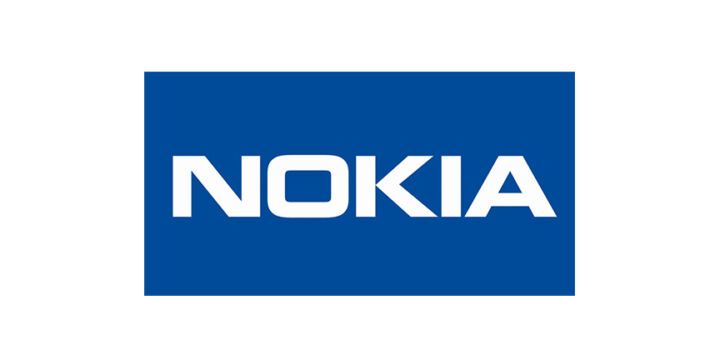 Nokia Networks
Nokia invests in technologies important in a world where billions of devices are connected. The company is focused on three businesses: network infrastructure software, hardware and services, which is offered through Networks; location intelligence, which is provided through HERE; and advanced technology development and licensing, which is pursud through Technologies. Each of these businesses is a leader in its respective field. From the first ever call on GSM, to the first call on LTE, Nokia operate at the forefront of each generation of mobile technology.
Nokia Networks hosted the global Future of Connectivity discussions.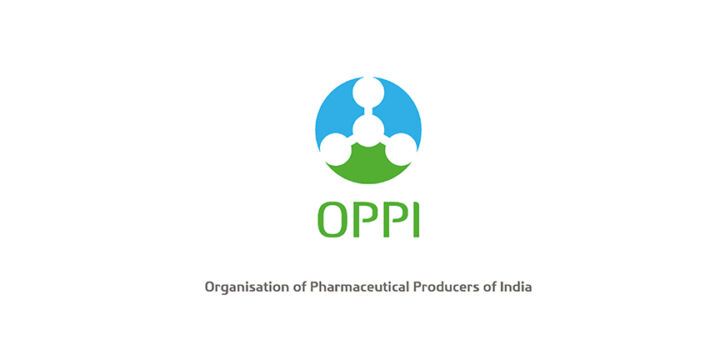 OPPI
The Organisation of Pharmaceutical Producers of India (OPPI), established in 1965 represents the research-driven pharmaceutical companies in India. OPPI remains committed to supporting the nation's healthcare objectives, collaborating with the Indian Government and other stakeholders to find sustainable solutions; solutions that balance the need for innovation with the necessity for more accessible medicines, within a robust IP environment. A holistic approach is needed to expand healthcare in India and OPPI believes the pharmaceutical industry can form part of the solution.
OPPI hosted the Future of Health discussion in Mumbai.
Pfizer
At Pfizer, we believe that innovation comes from working in partnership with others. We are innovating to bring therapies to patients that allow them to live better and longer lives and vaccines to prevent them from becoming sick in the first place. We are proud to be part of an industry that has helped treat, cure and eradicate life-threatening diseases. We play an active role across the Australian healthcare spectrum working with patient organisations and government for the benefit of each patient.
Pfizer co-hosted the Sydney Future of Patient Data discussion.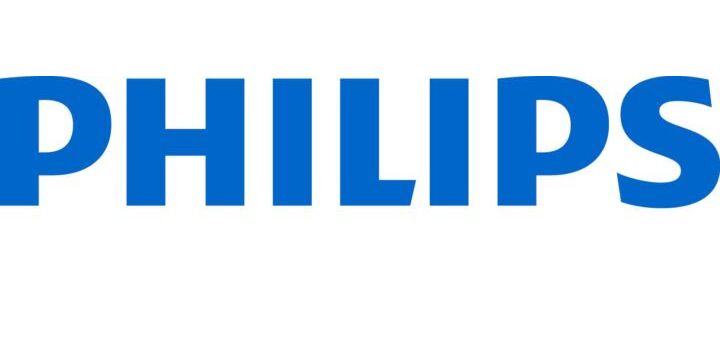 Philips
Royal Philips of the Netherlands is a leading health technology company focused on improving people's health and enabling better outcomes across the health continuum from healthy living and prevention, to diagnosis, treatment and home care. Philips leverages advanced technology and deep clinical and consumer insights to deliver integrated solutions. The company is a leader in diagnostic imaging, image-guided therapy, patient monitoring and health informatics, as well as in consumer health and home care.
Philips is supporting the Boston Future of Patient Data workshop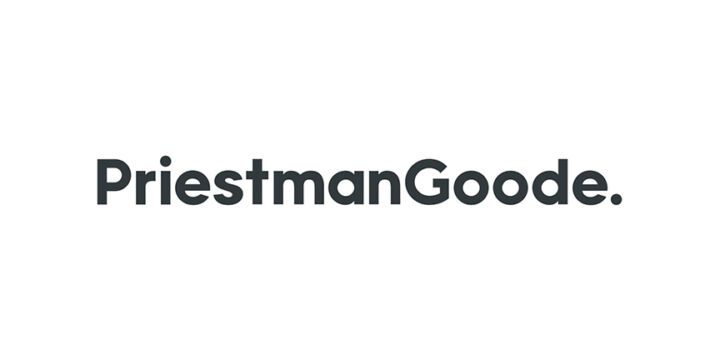 Priestman Goode
Priestman Goode is a design consultancy that delivers exceptional brand experiences for a roster of leading international companies including Transport for London, United Airlines and Airbus. With a portfolio ranging from aircraft interiors, airports, public transport and high speed trains to hotels and consumer products, the London-based studio uses design as a strategic tool to transform businesses and delivers solutions that are tailored to place brands and cultures on the world stage.
Priestman Goode hosted the Future of Transport discussion in London.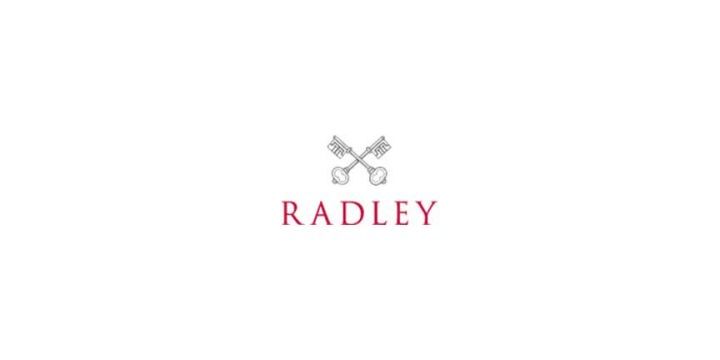 Radley College
Radley College is an independent boarding school for boys aged 13 to 18 offering academic excellence. The school works hard to create an environment where boys will be happy, grow in self-confidence, thrive academically, and make the most of the many opportunities it offers. It prides itself on the pursuit of excellence both inside the classroom and out, and on encouraging boys to develop their talents and discover new interests. As an unashamedly full boarding environment, Radley defines itself by its caring community where all, staff and boys alike, are passionate about what they do, and dedicated to it.
Radley hosted a general Future Agenda discussion with some of its senior students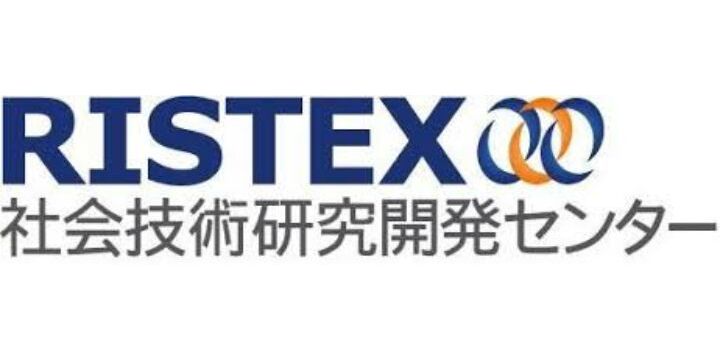 RISTEX
The Research Institute of Science and Technology for Society (RISTEX) conducts R&D programs with the aim to produce and promote innovative solutions
RISTEX co-hosted the Tokyo Future Value of Data event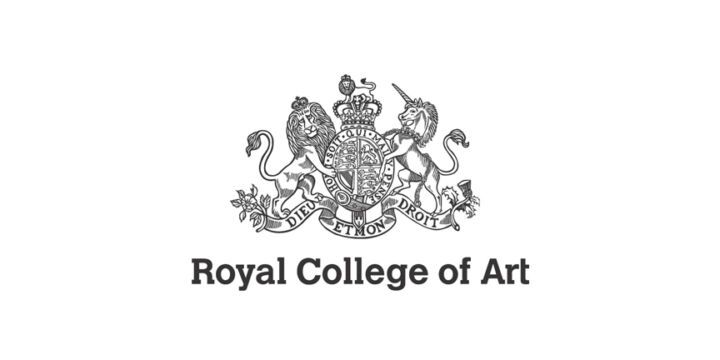 Royal College of Art
The RCA is a leading postgraduate art and design and design school located in London. It offers 24 distinctive postgraduate programmes across the art and design disciplines. The Innovation Design Engineering programme is a leading-edge, creative product development course that involves experimentation, design, engineering and enterprise activities. The programme is external facing and encourages all to tackle important real-world issues involving advanced technical, design and social parameters.
As in 2010, the RCA students were involved in workshops and have used Future Agenda 2.0 insights as a platform for innovation.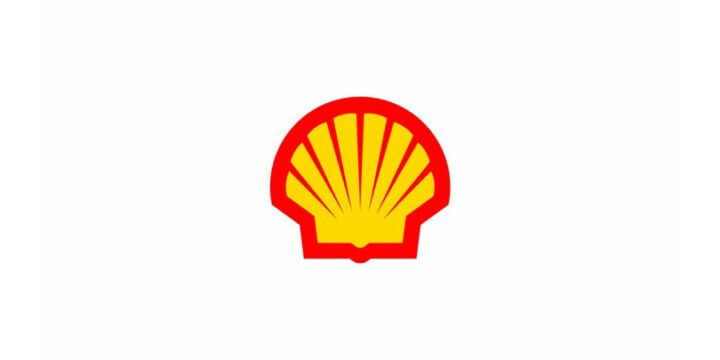 Royal Dutch Shell
Shell is an international energy company with expertise in the exploration, production, refining and marketing of oil and natural gas, and the manufacturing and marketing of chemicals
Shell supported the global Future of Energy discussions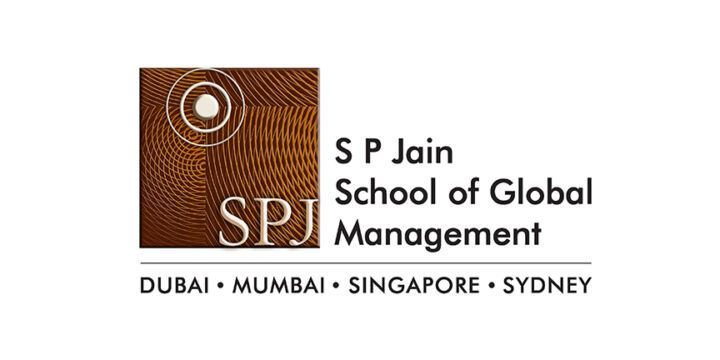 S P Jain
S P Jain School of Global Management is one of Asia's top ranked business schools with campuses in Dubai, Singapore and Sydney, and most recently, in Mumbai. It follows an innovative pedagogy, combining experiential learning and the use of technology, leading, thereby, to global employability. It uniquely introduced Business Education 2.0 combining theory with outside-the-campus and external space experience to enable students to get future ready. The School offers undergraduate, postgraduate, certificate and executive education programs. All have a specific real-world experiential business focus and are taught by an international faculty drawn from the best business schools across the world.
S P Jain hosted the Future of Education event in Mumbai and co-hosted the Future of Education workshop in Dubai.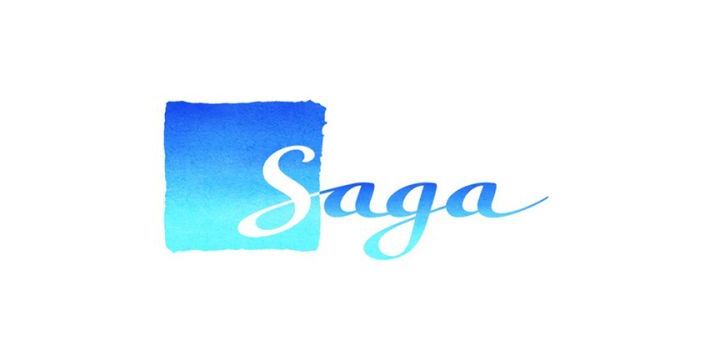 Saga
Saga is a leading provider of products and services primarily tailored for customers over the age of 50 in the UK. The Saga brand has been carefully developed over the past 60 years to become one of the most recognised and trusted brands among UK consumers aged over 50. Saga is synonymous in the UK with the over 50s market and is recognised for its high quality products and expertise in serving the over 50s market and excellence in customer service.
Saga hosted the Future of Ageing discussion in London.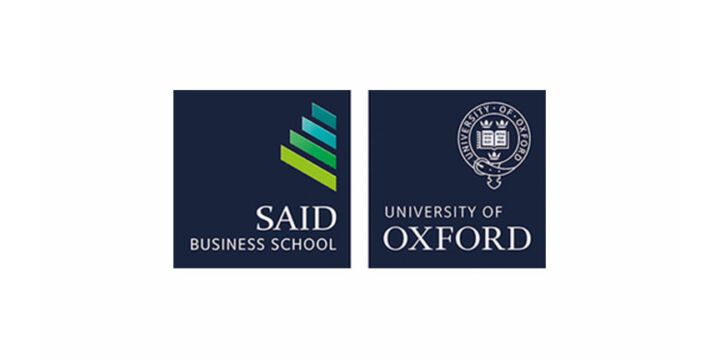 Said Business School
The Skoll Centre at Said Business School is a leading global entity for the advancement of social entrepreneurship. We foster innovative social transformation through education, research, and collaboration. Saïd Business School at Oxford University blends the best of new and old. We are a young, vibrant, and innovative business school deeply embedded in an 800-year-old world-class university.
The Skoll Centre hosted the Oxford Future of Philanthropy discussion.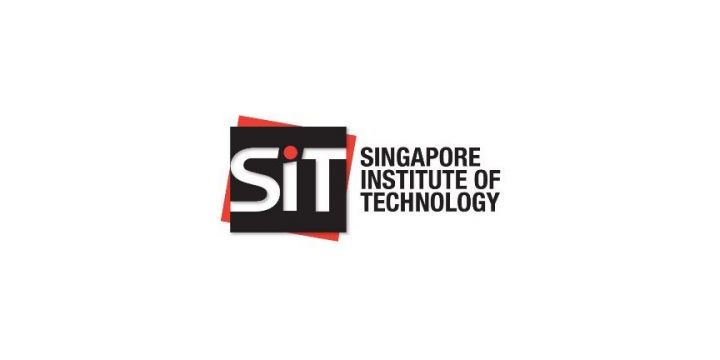 Singapore Institute of Technology
Singapore Institute of Technology (SIT) is Singapore's new autonomous university of applied learning. It aims to be a leader in innovative university education by integrating learning, industry and community, offering industry-focused degree programmes targeted at growth sectors of the economy.
SIT offers its own applied degree programmes with a unique pedagogy that integrates work and study, and also offers specialised degree programmes in partnership with world-class universities.
SIT hosted the Future of Travel discussion in Singapore.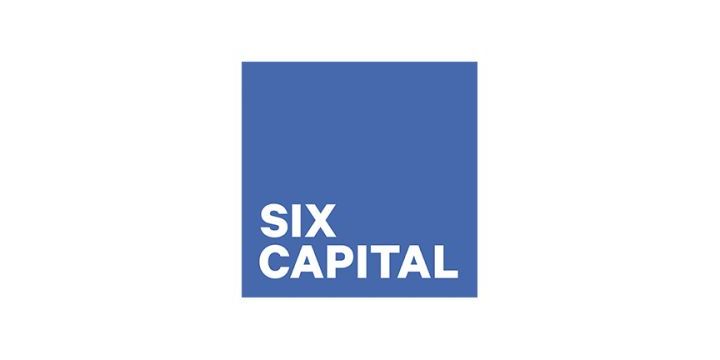 Six Capital
Six Capital is a pioneering fin-tech company focused on leveraging the potential of the currency markets. Six Capital's vision is 'to create the future of jobs', producing lasting, positive impact on economies and society through its services and operations.
Six Capital's business model seamlessly combines advanced FX training with FX trading. For aspiring traders, the company runs courses in FX trading, using a unique methodology to empower precise, reliable trading. For investors and wealth managers, it offers a new generation of financial products, founded on dependable data.
From just 100 seats in 2013, Six Capital today has a total of 1,000 seats in dealing rooms across Singapore, India, China and Indonesia. Partnerships with China Centre for Financial Training (CCFT), the training arm of the People's Bank of China, the Indonesian Chamber of Commerce (KADIN), Singapore Institute of Management (SIM), and the Chartered Bankers Institute, UK, all demonstrate Six Capital's commitment to delivering positive change around the world.
Six Capital hosted the global Future of Currency discussions.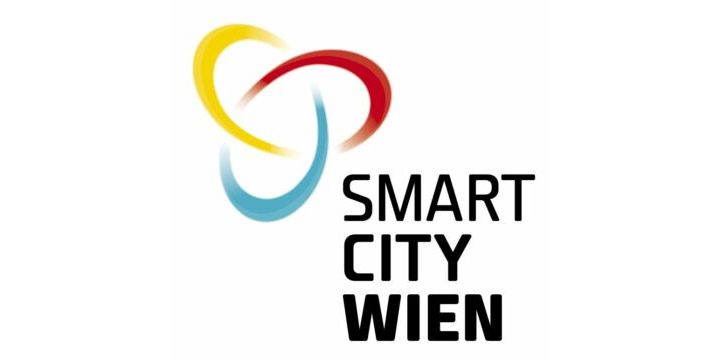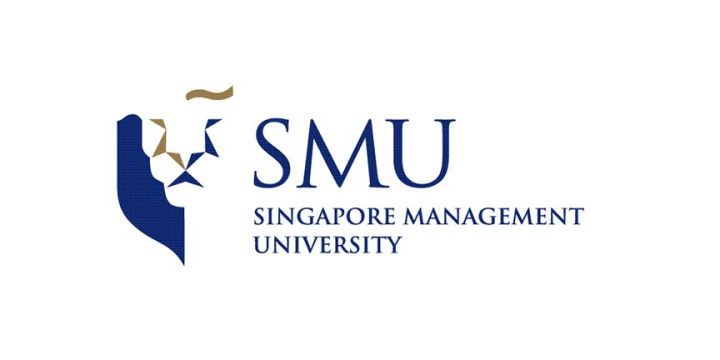 SMU
The Lien Centre for Social Innovation, a partnership between the Lien Foundation and Singapore Management University (SMU), was established in 2006 to advance the thinking and capability of the social sector. A premier university in Asia, SMU is internationally recognised for its world-class research and distinguished teaching.
The Lien Centre at SMU hosted the Singapore Future of Philanthropy discussion.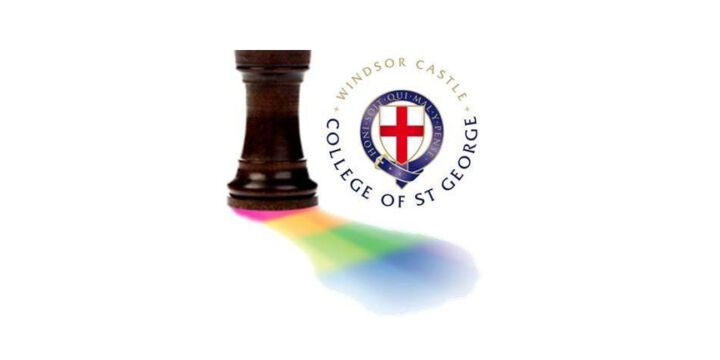 St George's House
St George's House was founded in 1966 by H.R.H. The Duke of Edinburgh and the then Dean of Windsor, Robin Woods, as a place where people of influence and responsibility in every area of society can come together to explore and communicate their views and analysis of contemporary issues. The House is located within Windsor Castle and forms part of the fourteenth century foundations of the College of St George.
St George's House hosted the final Future of Privacy event.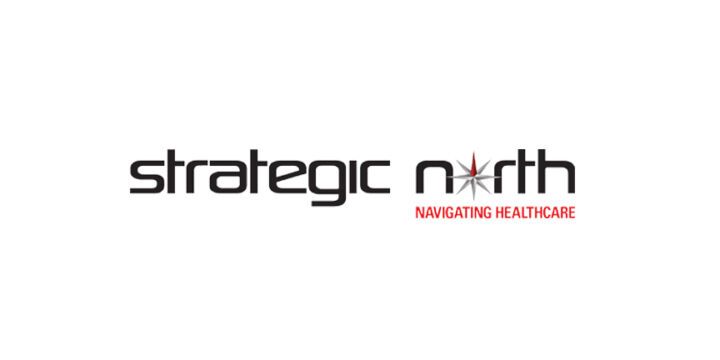 Strategic North
Strategic North is a leading healthcare marketing agency which works with pharmaceutical and healthcare companies around the globe to help build the successful healthcare brands of tomorrow: strong, tangible brands, with a clear purpose in the current and future world of healthcare. Based in the UK, the company works together with their clients, to explore and make sense of the complex world of healthcare, identify needs and translate these into opportunities and brands that can make a difference to the world, to their businesses, to their healthcare customers and fundamentally to patients. This is achieved through developing compelling, seamless, future-focused brand strategies grounded in customer insight and understanding.
Strategic North hosted a Future of Health discussion in London.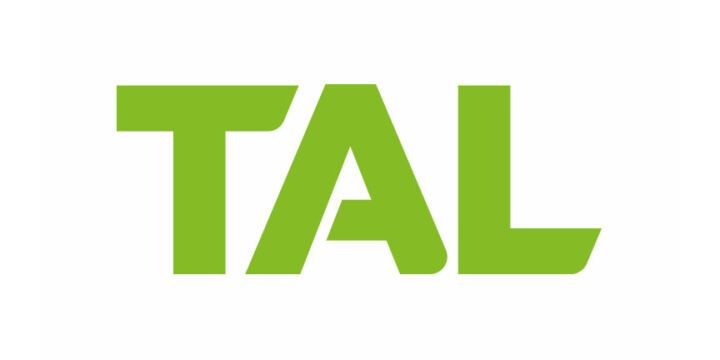 TAL
TAL is Australia's largest Life Insurance specialist, dedicated to making Life Insurance easy and helping people get peace of mind and financial security. TAL is part of the Dai-ichi Life Group, which was established in 1902 as Japan's first mutual insurance company. Today, the Dai-ichi Life Group is one of the world's largest life insurance groups.
TAL is co-hosting the Sydney Future of Patient Data discussion.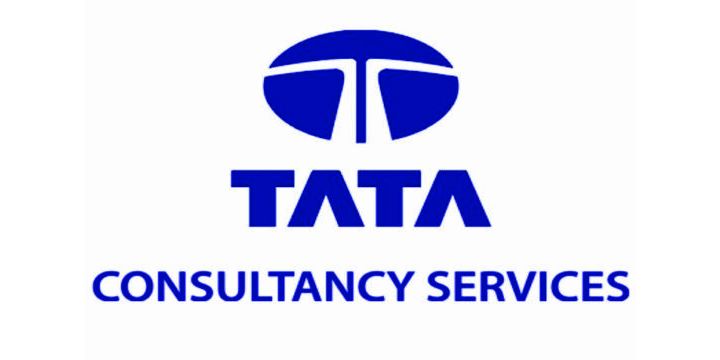 TCS
TCS is a global leader in IT Services, Consulting, Technology and Digital Solutions with a Large Network of Innovation and Delivery Centers.
TCS hosted the 2015 Future of Data event in London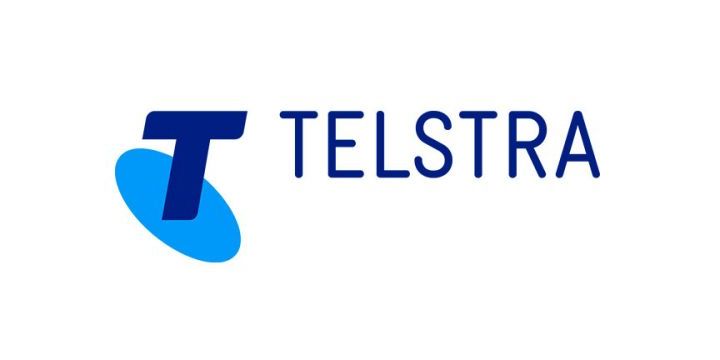 Telstra
Telstra is Australia's leading telecommunications and technology company, offering a full range of communications services and competing in all telecommunications markets. In Australia we provide 17.4 million mobile services, 6.8 million fixed voice services and 3.5 million retail fixed broadband services.
Telstra is co-hosting the Sydney Future of Patient Data discussion.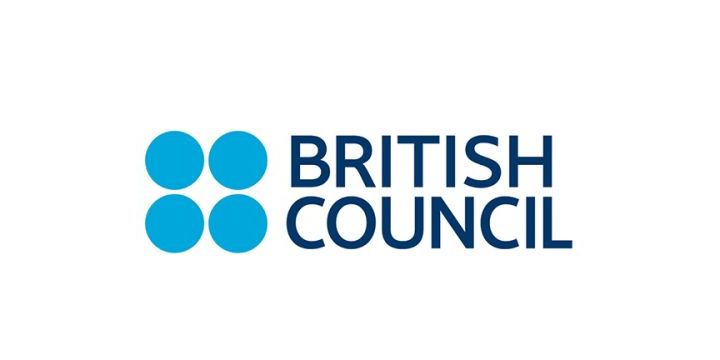 The British Council
The British Council creates international opportunities for the people of the UK and other countries, and builds trust between them worldwide. It calls this work 'cultural relations.' The organisation works in over 100 countries, connecting millions of people with the United Kingdom through programmes and services in the English language, the Arts, Education and Society. The British Council believes these are the most effective means of engaging with others, and has been doing this work since 1934. Its work in Education and Society helps transform national education systems, builds more inclusive and open societies and increases young people's opportunities.
The British Council hosted the global Future of Education discussions.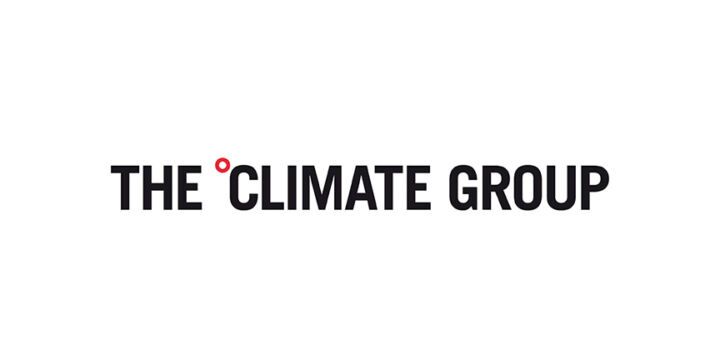 The Climate Group
The Climate Group is an award-winning, international non-profit. Its goal is a prosperous, low carbon future. It believes this will be achieved through a 'clean revolution' the rapid scale-up of low carbon energy and technology. It works with corporate and government partners to develop climate finance mechanisms, business models which promote innovation, and supportive policy frameworks. It convenes leaders, shares hard evidence of successful low carbon growth, and pilots practical solutions that can be replicated worldwide.
The group's vision is a prosperous low carbon future for all. Its mission is to inspire and convince leaders at the top of government, business and society to reduce carbon emissions now and accelerate the transition to a vibrant low carbon economy.
Climate change is an opportunity. It's an opportunity for a clean revolution that will create a low carbon world and a more prosperous life for everyone.
The Climate Group hosted the global Future of Energy events.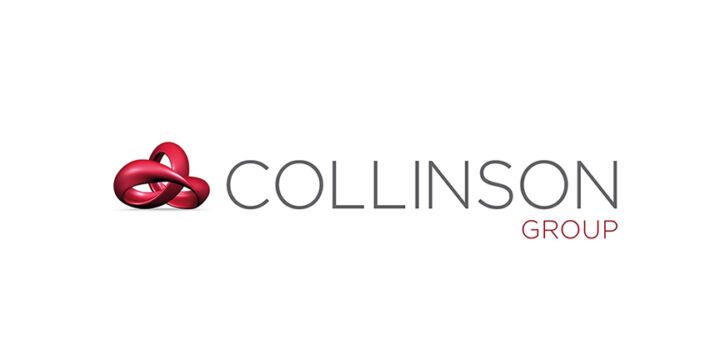 The Collinson Group
The Collinson Group is a global leader in shaping and influencing customer behaviour to drive revenue and add value for its clients. Its breadth of expertise in Loyalty, Lifestyle Benefits, Insurance and Assistance creates an unrivalled level of insight into affluent consumers and frequent travellers. Together the company leverages this to develop and deliver market-leading products and services that create engagement, value and loyalty for hundreds of the world's leading companies with millions of end customers across the world.
The Collinson Group hosted the global Future of Loyalty discussions.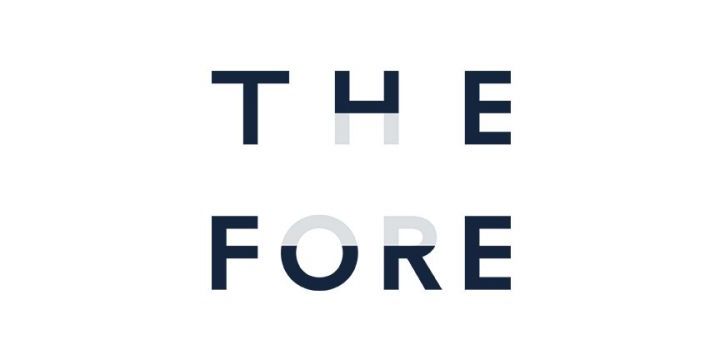 The Fore
The Fore is a collective of bold individuals, businesses and charities. We are pioneers, matching the skills and resources of the business community with the most talented social entrepreneurs across the UK. We elevate dynamic small charities with funding and expertise to increase connections, share skills and strengthen society as a whole.
The Fore co-hosted a London Future of Philanthropy discussion.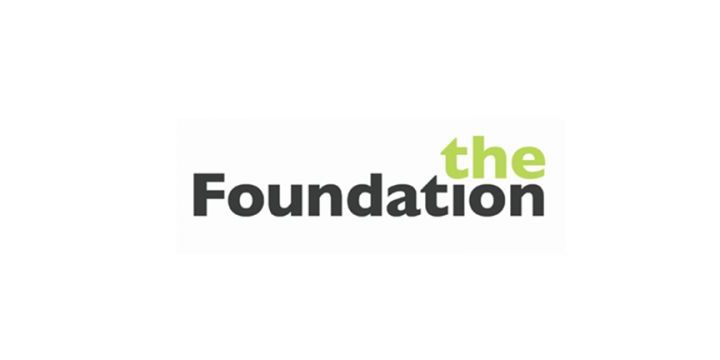 The Foundation
The Foundation exists to help organisations create sustainable growth by being customer-led.
Since 1999, it has helped over 100 organisations become more customer-led. Core clients include: Jaguar Land Rover, HSBC, O2, Tesco, Eurostar, VW Group, Just Giving and Save the Children.
The Foundation's approach is facilitative & immersive, designed to challenge inside-out assumptions and reconnect clients with what customers really value. It then works to create and implement new and better ways to serve customers – creating value both for them and our clients.
The Foundation supported the Future Agenda programme with project resource and sector specific expertise.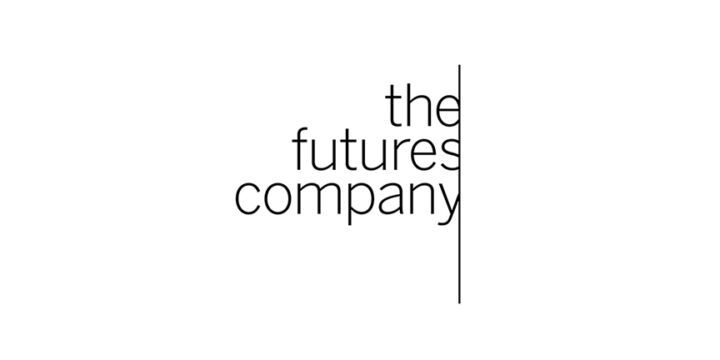 The Futures Company
Part of WPP, The Futures Company is a strategic planning, insight and innovation consultancy with unparalleled global expertise in trends, foresight and futures. With offices around the world, The Futures Company team comes from a wide range of backgrounds with a variety of complementary skills, including innovation, strategy and planning, qualitative research and ethnography, quantitative research and analytics, brand marketing and advertising. It believes the combination of these different disciplines provides a valuable range of perspectives and helps push thinking further.
The Futures Company provided support to the Future Agenda project including access to its global trends.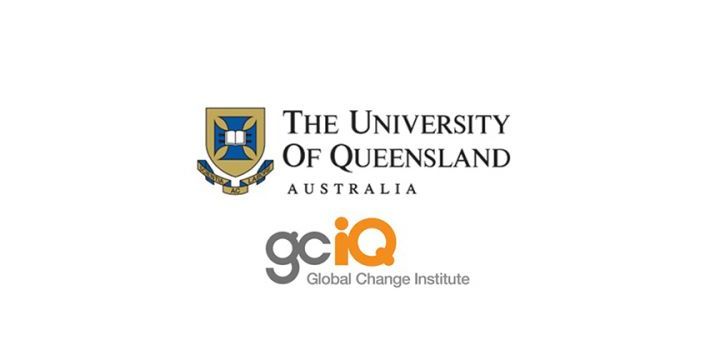 The Global Change Institute
The Global Change Institute (GCI) at The University of Queensland, Australia, is an independent source of game-changing research, ideas and advice for solving the challenges of a rapidly changing world. GCI works to address the impacts of climate change, technological innovation and population growth through collaborative research across four key themes: clean energy, food systems, healthy oceans and sustainable water. Established in 2010, GCI is The University of Queensland's vehicle to draw together the significant experience and knowledge of the University, our partners and collaborators to identify and develop the solutions needed in this changing landscape.
The GCI hosted discussions in Australia on the Future of Food, Future of Water and Future of Energy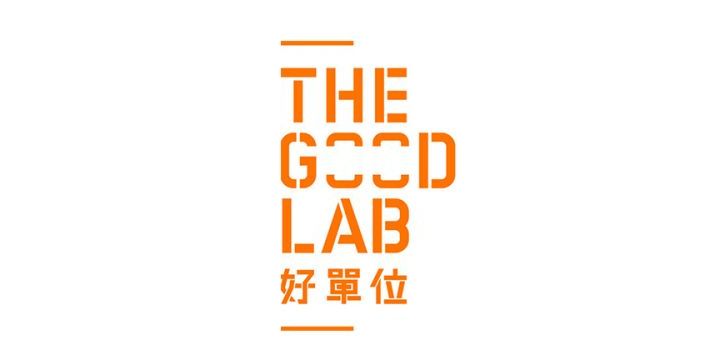 The Good Lab
The Good Lab is a hub for people and organizations with new methods and mindsets to solve problems and foster tri-sector collaborations and social change and is focused on facilitating cross sector collaborations and setting up of entrepreneurial ventures and projects that bring new solutions to social problems. It was founded by five social innovation platforms: Dialogue in the Dark (HK), Hong Kong Social Entrepreneurship Forum, Make A Difference, Social Enterprise Summit and Social Ventures Hong Kong. Subsequently Education for Good (EFG) and Solutions on Wheels (SOW) also became founding organizations of the Good Lab ecosystem.
The Good Lab was a partner for events in Hong Kong.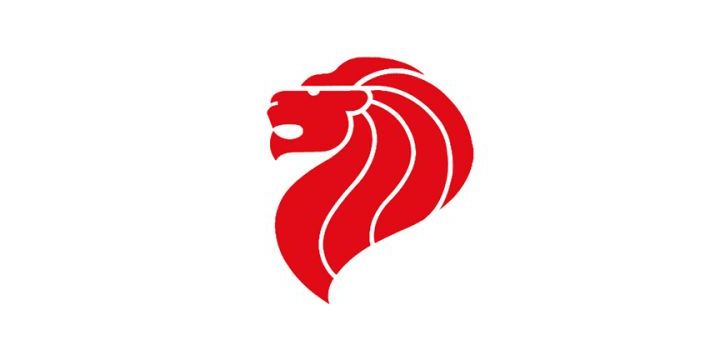 The Government of Singapore
The Centre for Strategic Futures was established in early 2009, as part of the Strategic Policy Office in the Public Service Division of the Prime Minister's Office of The Government of Singapore. This situates it at the heart of government, with the ability to reach across agency stovepipes, and draw upon the existing networks and analysis in SPO. At the same time, the Centre operates very much like a think tank within government, with the freedom to act on issues of strategic importance even if they are not perceived to be immediately urgent.
Several events took place in Singapore in partnership with the CSF.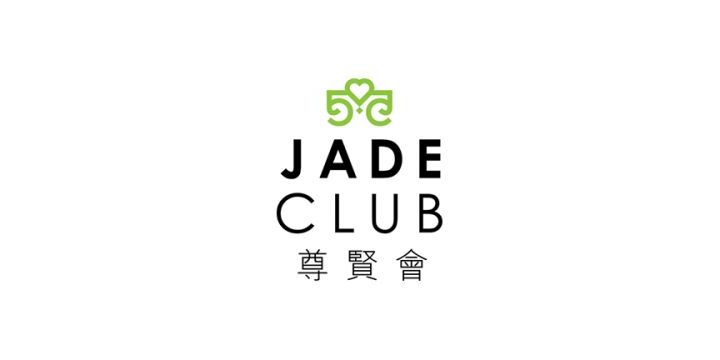 The Jade Club
Based in Hong Kong the Jade Club is a social enterprise dedicated to improving the well being of the elderly and to promote "Active, Happy & Socialized Ageing". It devotes itself to providing high quality, affordable and self-sustainable elderly care services through civic participation and innovative operational models. It is a platform that provides innovative, fun and effective elderly programs in both government subsidised NGOs and private elderly care providers.
The Jade Club hosted the Future of Ageing discussion in Hong Kong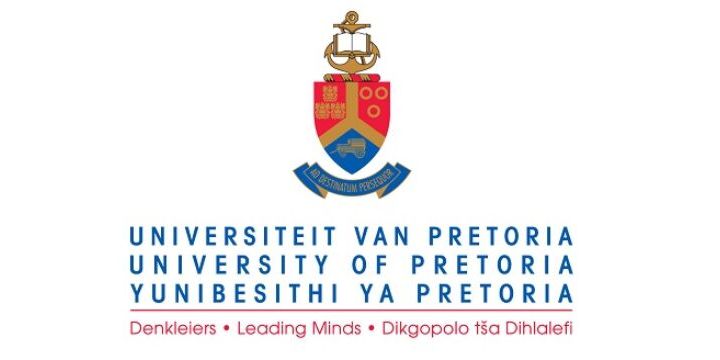 The University of Pretoria
The University of Pretoria is one of the top research institutions in Africa and their mission is to be an internationally recognised teaching and research university.
The University of Pretoria hosted the Pretoria Future Value of Data event.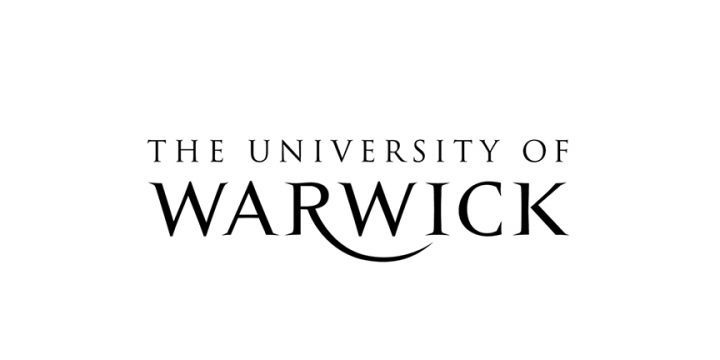 The University of Warwick
The University of Warwick is globally connected, forward-looking and entrepreneurial. We create new ways of thinking and achieving: making us stand-out from our competitors and creating an inspiring place to study and undertake research. Consistently at the top of UK league tables, we topped the list of universities targeted by the leading 10 employers in 2013 and rank 7th in the UK for our research. With 24,000 students and 5,500 staff, in the most recent assessment of research quality, 19 Warwick departments were in the top 10 in the UK and, in just 40 years, Warwick Business School has become one of the world's elite business schools providing top-class programmes for ambitious people.
Warwick University hosted a number of events at its London facility in the Shard.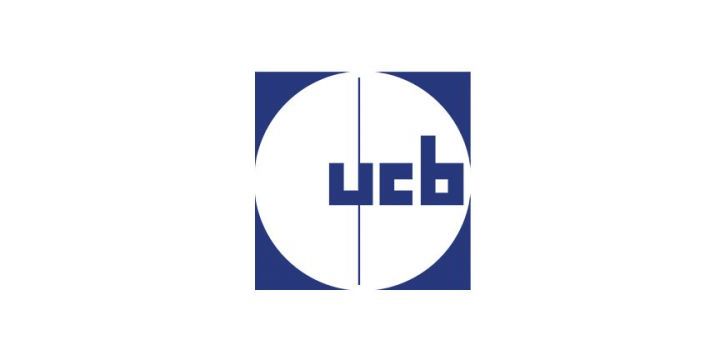 UCB
UCB is a global biopharmaceutical company, with a focus on neurology and immunology. UCB's ambition is to transform the lives of people living with severe diseases. We focus on neurology and immunology disorders – putting patients at the center of our world. We are Inspired by Patients. Driven by Science.
UCB is hosting the Brussels Future of Patient Data discussion.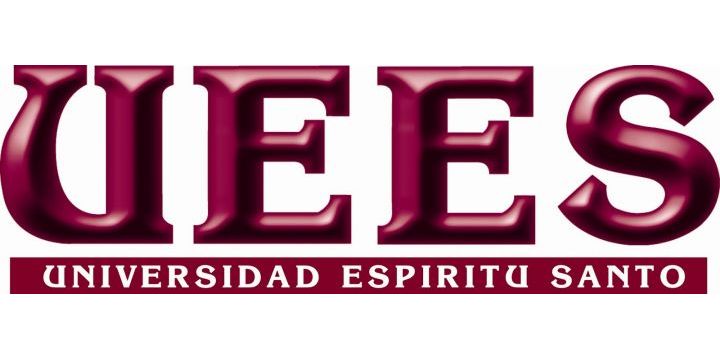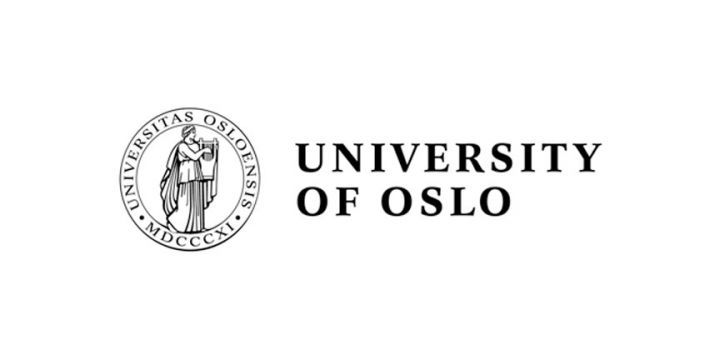 University of Oslo
The University of Oslo is a leading European university. It was was founded in 1811 and is Norway's first and largest university. UiO is the highest ranked institution of education and research in Norway – and one of the World's Top 100 universities. With five Nobel Prize winners, UiO has a strong track record of pioneering research and scientific discovery. Department of Informatics was established in 1977.
The University of Oslo co-hosted the Oslo Future of Patient Data discussion.
University of Technology, Sydney
UTSis a dynamic and innovative university in central Sydney. One of Australia's leading universities of technology, UTS has a distinct model of learning, strong research performance and a leading reputation for engagement with industry and the professions. UTS has a bold vision to be a world-leading university of technology. We're known for our industry focus, practice-based teaching and learning, real world research and our location. With state-of-the-art campuses and facilities, we're preparing students to become global thinkers, leaders and innovators.
UTS hosted a Future of Resource event in Sydney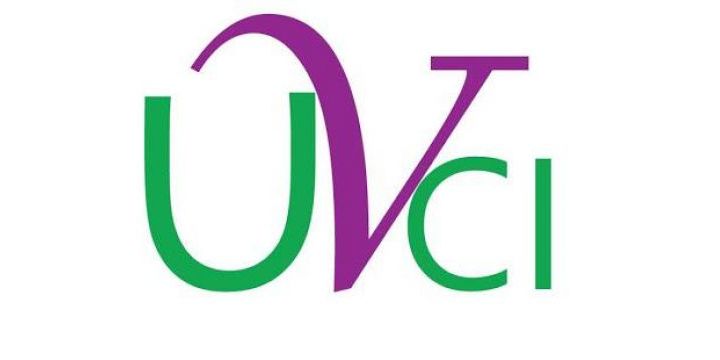 UVCI
The Virtual University of Côte d'Ivoire is a major initiative of the State of Côte d'Ivoire implemented by the Ministry of Higher Education and Scientific Research, which aims at the development of digital education.
UVCI are partners for the Côte d'Ivoire Future Value of Data event
UWC Singapore
UWCSEA is an international school with two campuses in Singapore. It provide students aged 4-18 years with a challenging, holistic, values-based education leading to the IB Diploma in Grade 12. Its mission, shared by the 15 UWC schools and colleges around the world, is to make education a force to unite people, nations and cultures for peace and a sustainable future. Its learning programme aims to educate individuals to embrace challenge and take responsibility for shaping a better world.
Founded in 1971, UWC is a not-for-profit school and is widely regarded as one of the leading international schools in the world.
UWCSEA hosted two workshops for its senior pupils in Singapore.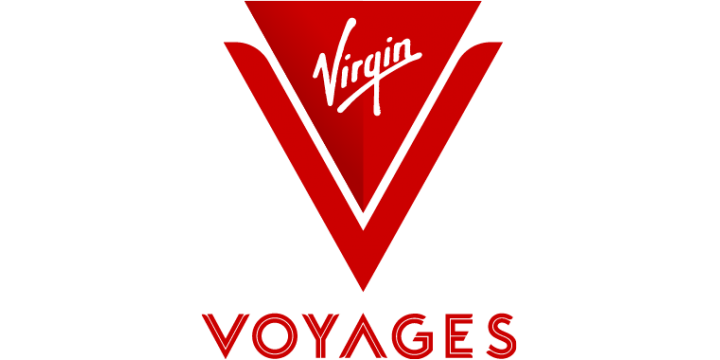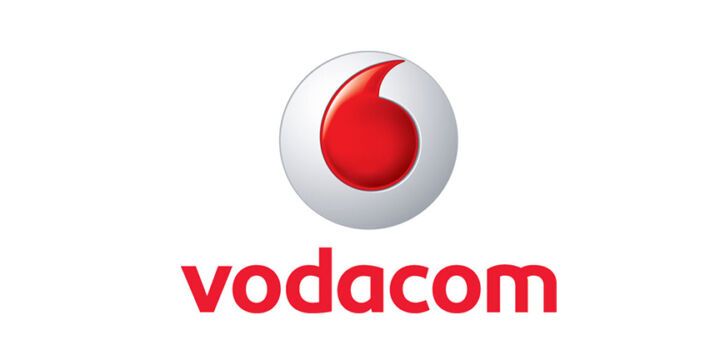 Vodacom
Vodacom is a leading African mobile communication company providing a wide range of communication services including mobile voice, messaging, data and converged services to over 61 million customers. From our roots in South Africa, we have grown our mobile network business to include operations in Tanzania, DRC, Mozambique and Lesotho. The mobile networks cover a total population of approximately 200 million people. Through Vodacom Business Africa, we also offer business managed services to enterprises in over 40 countries across the continent. Vodacom is majority owned by Vodafone (65% holding) one of the world's largest mobile communications companies by revenue.
Vodacom hosted the Future of Work and the Future of Agriculture in Johannesburg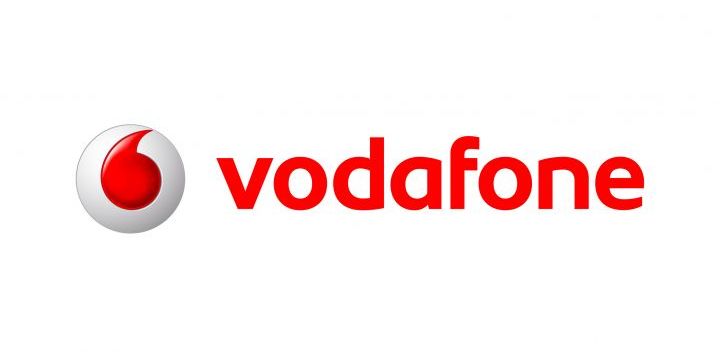 Vodafone
Vodafone Group Plc is one of the world's leading telecommunications groups, with a significant presence in Europe, the Middle East, Africa and Asia Pacific through the company's subsidiary undertakings, joint ventures, associated undertakings and investments.
Vodafone kindly supported the first global future agenda project in 2010 and has been involved in many subsequent discussions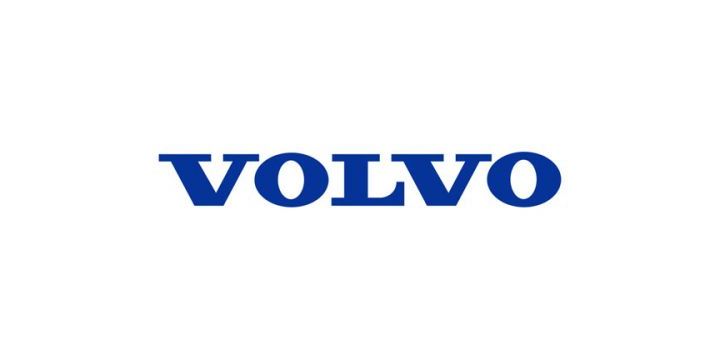 Volvo
Volvo is one of the world's leading manufacturers of trucks, buses, construction equipment, drive systems for marine and industrial applications. Without the type of products and services the Volvo Group provides, the societies where many of us live would not function. Like a circulatory system, our trucks, buses, engines, construction equipment and financial services are involved in many of the functions that most of us rely on every day.
Volvo Group is hosting the Future of Transport event in Bengaluru.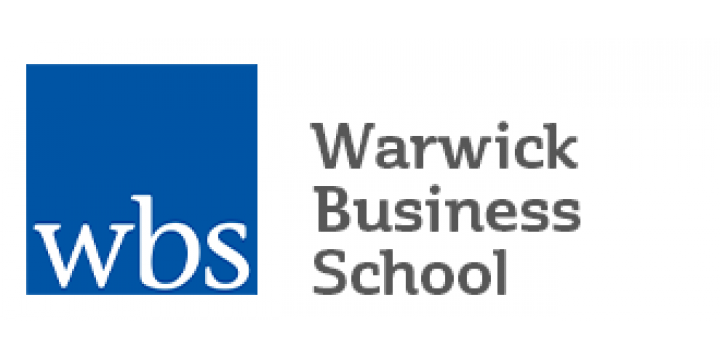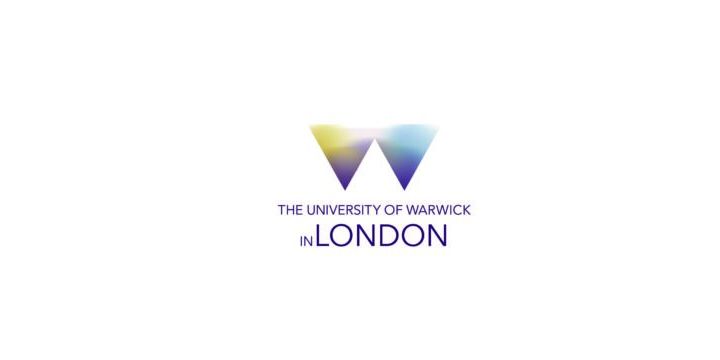 Warwick in London
The University of Warwick is a leading Higher Education Institution whose research and scholarly achievements are internationally acclaimed. A member of the UK's prestigious "Russell Group" of universities, our students, alumni and staff make an impact across the public and private sectors. In addition to Warwick's main campus where our Medical School and Institute of Digital Healthcare are based, our staff and students are active across the world. Based in Pancras Square, with neighbours that include the British Library and Google, our new London hub brings the best of Warwick's teaching and research activities to the capital and provides a central HQ for all our activity across the city.
Warwick in London is hosting the UK Future of Patient Data event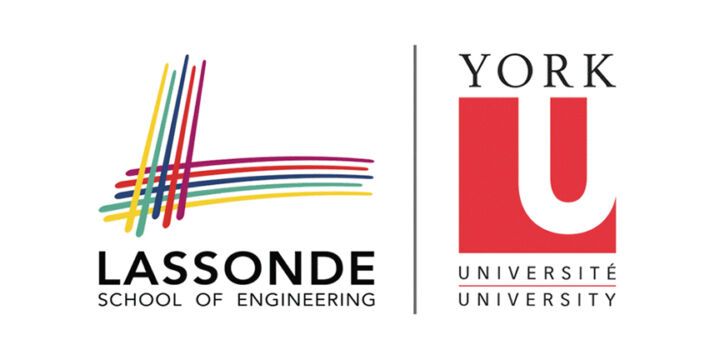 York University, Toronto – Lassonde School of Engineering
York University is helping to shape the global thinkers and thinking that will define tomorrow. York is Canada's third largest university, with a commitment to excellence which reflects a rich diversity of perspectives and a strong sense of social responsibility that sets us apart. Founded in 1959, it has over 7,000 faculty and staff, 275,00 alumni and 280 university partnerships around the world.
The Lassonde School of Engineering was founded in November 2011 when Pierre Lassonde announced his founding $25 million donation to create a home for Renaissance Engineering. The School was formally launched in July 2012 bringing together faculty from the Departments of Electrical Engineering & Computer Science and Earth & Space Science & Engineering. The first group of students joined in September 2013.
York University is hosting a number of events in Canada.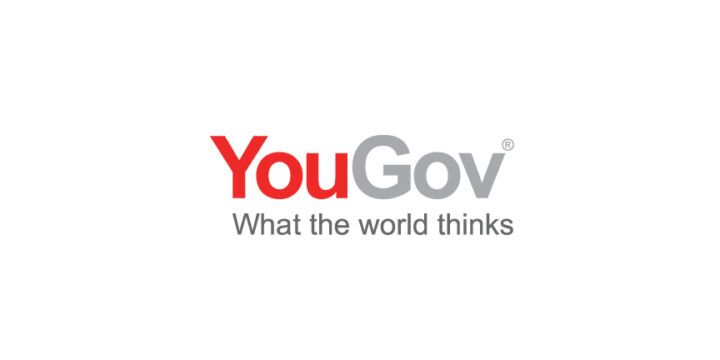 YouGov
From the very beginning, YouGov has been driven by a simple idea: The more people are able to participate in the decisions made by the institutions that serve them, the better those decisions will be. At the heart of the company is a global online community, where millions of people and thousands of political, cultural and commercial organizations engage in a continuous conversation about their beliefs, behaviours and brands. YouGov combines this continuous stream of data with deep research expertise and broad industry experience, to develop the technologies and methodologies that will enable more collaborative decision-making.
YouGov hosted the Future of Data discussions and provided access to consumer panels during the programme.