The Future of Work: a discussion on diversity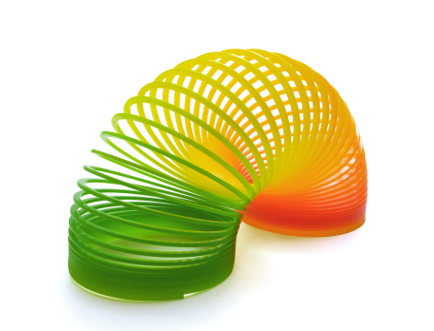 It is difficult to avoid the furore around future threats and potential interventions which could impact where and how we work. Over the last five years, Future Agenda has been providing a forum for experts from around the world to discuss how to address this and how to make more sense of the future; one that balances alternative views and provides an impartial, credible, and reliable synthesis of how changes around the world may play out.
Our most recent workshop took place in Dubai and was hosted by the Conference Board, Gulf Centre. There was a significant discussion around diversity and inclusion. Here are some of their insights
Diversity and Inclusion
"People will always experience inequality because we all have inbuilt biases. We need to be aware of, and address this."
Diverse workplaces are more welcoming, more productive, boast better employee retention rates and, importantly, are more attractive to millennials.
Scratch a little deeper though, and it soon becomes clear that achieving true diversity is anything but straight forward. Take, for example, the definition itself. The language of the debate is changing to become more accepting of differences. Some organisations for example prefer to refer to equity instead of equality to better reflect this.  At the same time the diversity is shifting from an over focus on visible diversity (e.g., in terms of race, ethnicity, age, national origin, sexual orientation and cultural identity) to one that acknowledges a broader range of difference.
The challenge is to avoid attracting too many like-minded people who share similar attitudes and belief and by default exclude others. If an organisation can understand the drivers behind different cultural or religious perspectives, it can leverage the vast wealth of knowledge that comes from individual experiences and through this it can begin to create new thoughts, ideas, products and experiences. To avoid group-think, workplaces must be composed of people with diverse personalities, values, and attitudes. But working with people with very different value systems can be difficult.
Differences should not be viewed as deficits
Alongside religious or philosophical differences, neurodiversity is often invisible. Lack of understanding of this population can lead to missed opportunities as organisations fail to accommodate their specific needs and therefore fail to benefit from their contribution. "There is no "right" way of thinking, learning, and behaving, which means that differences should not be viewed as deficits." Indeed, hiring neurodivergent workers could bring different and valuable ways of thinking and problem-solving. Abilities such as visual thinking, attention to detail, pattern recognition, visual memory, and creative thinking can reveal ideas or opportunities that might otherwise have been missed.
"It's not so much diversity, more about strengths and unique capabilities."
In recent years some organisations, including the likes of Amazon and Macdonalds, have been consciously hiring from different sources to acquire different skill sets and capabilities. This has opened up new opportunities for both employers and employees.  But recruitment can be time consuming. Understanding human behaviour is nuanced and opportunities may be limited by the increasing use of algorithms in the process. For example, currently many AI hiring systems are coded using mostly neurotypical candidates' data so may reject applicants with autism due to atypical facial or speech expression. The challenge is to minimize both recruiter and algorithmic bias but at the same time allow for flexibility. The need for more sophisticated algorithms working alongside qualified human recruiters working alongside AI will be an ongoing challenge.
Leadership is expected to fully reflect organizational and stakeholder diversity
In times of uncertainty and rapid change a more diverse leadership team brings a range of perspectives tempered by individual experiences. This can set the tone of the organisation. For example, if leaders self-identify as neurodivergent, the rest of the workforce may well feel comfortable to come forward too. Beyond acting as a role model, the CEO and senior business leaders can offer support by making diversity and inclusion a business priority, being held accountable for outcomes, not just inputs, and through allocating sufficient resources to diversity and inclusion initiatives such as budget, expertise, and time.
"Diversity must be evidence based. The business case can be difficult to justify, particularly when budgets are tight". 
We heard that, although the moral case should be sufficient, "cash is still king and organisations are going to make decisions against their bottom line."   A long-term strategy is needed to highlight the need for investment to create a diverse and equitable environment. Defining success by setting clear, measurable, near- and long-term goals, will help direct and monitor effectiveness. Evidence based data will articulate a business case for specific programmes such as education or upskilling initiatives, and demonstrate how they can connect to the company's values, mission, and business outcomes.  Measuring progress against aspiration can also help leaders monitor effectiveness, and allow adjustments when required. In this way they can more accurately direct the use of company resources.
"This is not a one size fits all initiative."
Individual countries are very likely to have different priorities and approaches. What is at the forefront of the equality question for some may not be on the agenda of others. One way of addressing this is to create country clusters.  Issues can be segregated and segmented, and assessed and managed to take local customs and culture into consideration. As new priorities emerge, best practice must be nuanced to be adapted to particular market.
The energetic discussion we facilitated acknowledged there is much still to be done and many areas which need to be addressed. Consider the plight of low skilled workers, the cost of training, ageism, or managing mental health issues. Above all, it is clear that regardless of circumstance, creating the space for everyone to the opportunity to learn from others to develop their skills is a moral concern and economic concern and a very practical challenge.